【Ready Stock】Green Kulture Delicate Laundry Liquid (1000ml)
Always take good care of your hands while caring for your delicates!
Ideally formulated for gentle hand wash of baby clothing, delicate garments and fine fabrics, leaving them clean and fresh without any harmful chemical residue.
Suitable for users with sensitive skin and allergies. Can be used for hand wash and both top and front load machine use.
**Tip: For tougher organic stains, leave product on the stain for a couple minutes before rinsing off. Do not mix with fabric softener.
Ingredients
Green Kulture Proprietary Water-Based Fruits-Derived Extract, Coconut Oil Derivatives, Alkyl C10-C16, Citric Acid, Essential Lavender, De-ionized Water
Directions
Hand Wash: Half ~ 1 cap to every 5 litres of water.
Machine Wash: 1 ~ 2 caps for every 5kg of wash load.
Key Features
Specially formulated for hand wash
Made from natural fruit and vegetable enzymes
Environmentally friendly
Biodegradable solution
Breaks down grease and organic stains effectively
No harmful chemicals
pH balanced
Gentle on the skin
Anti-bacterial
Concentrated formula
Child safe
Non-toxic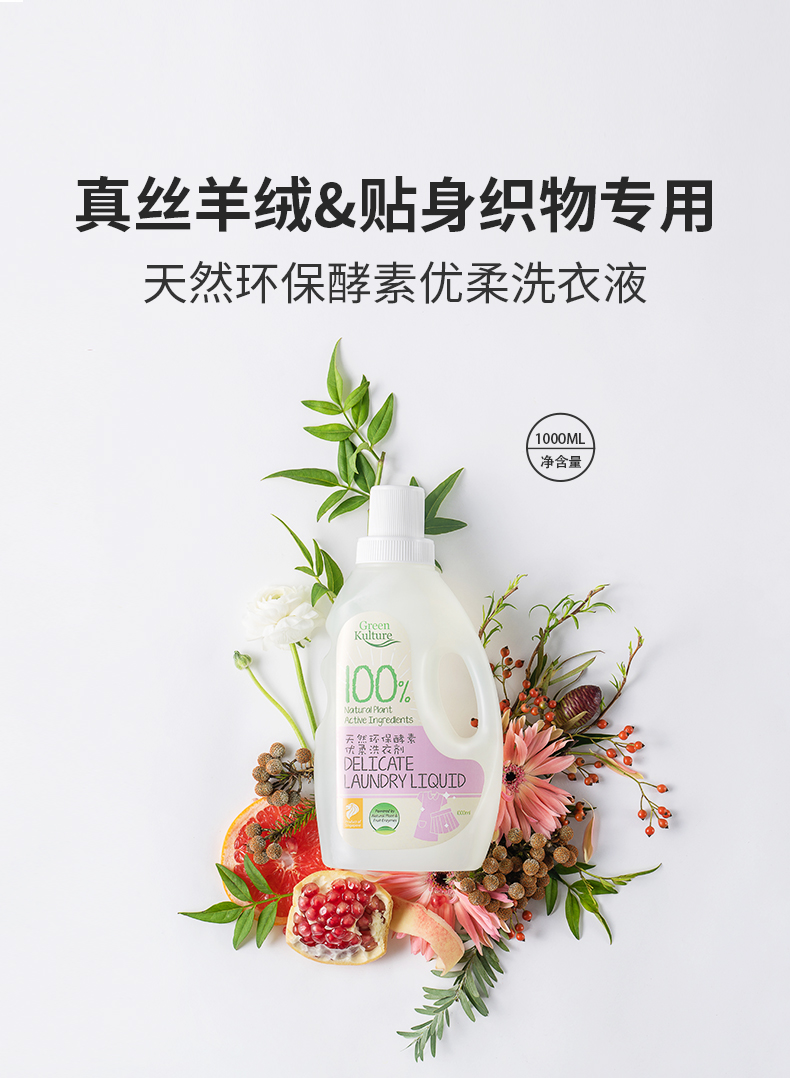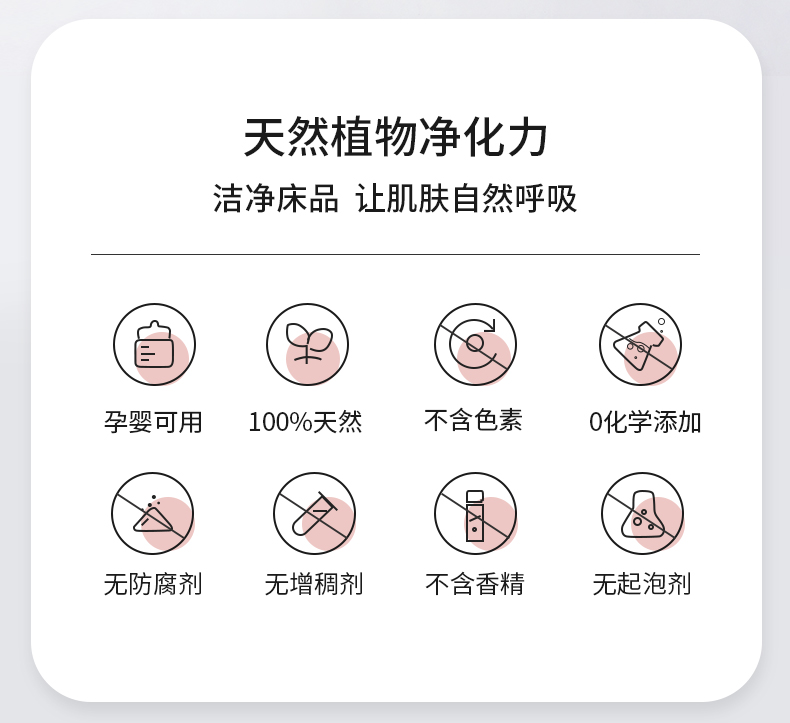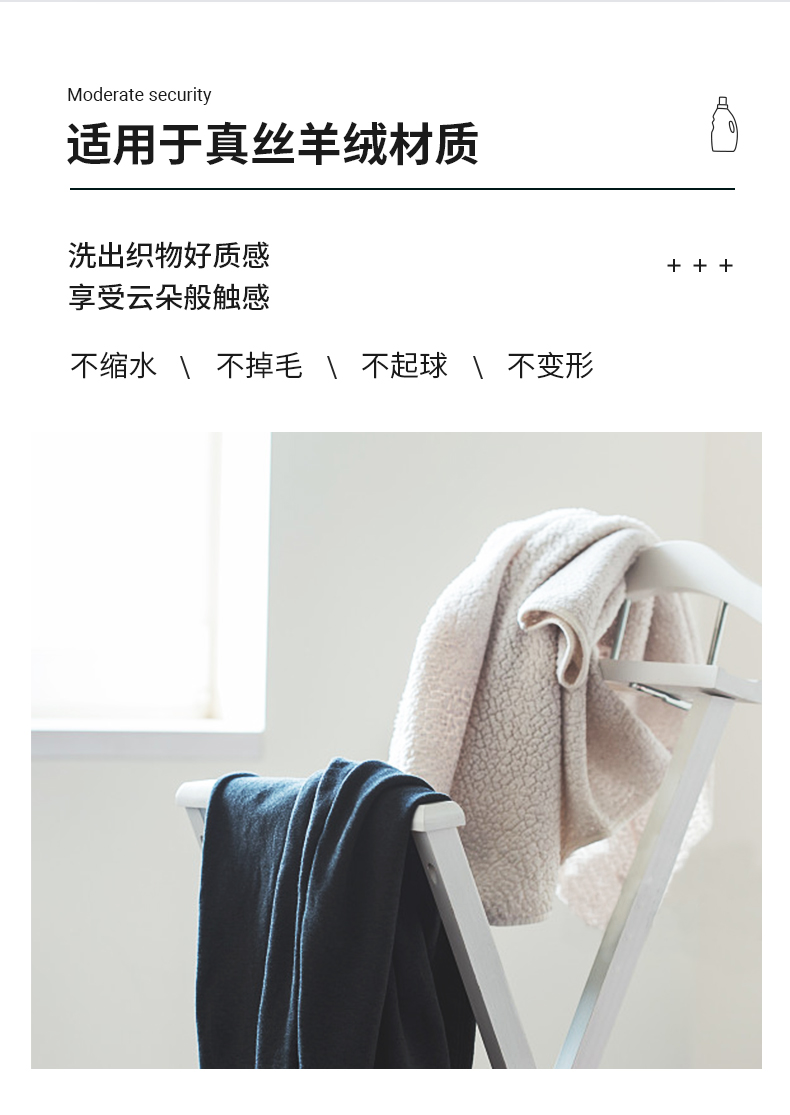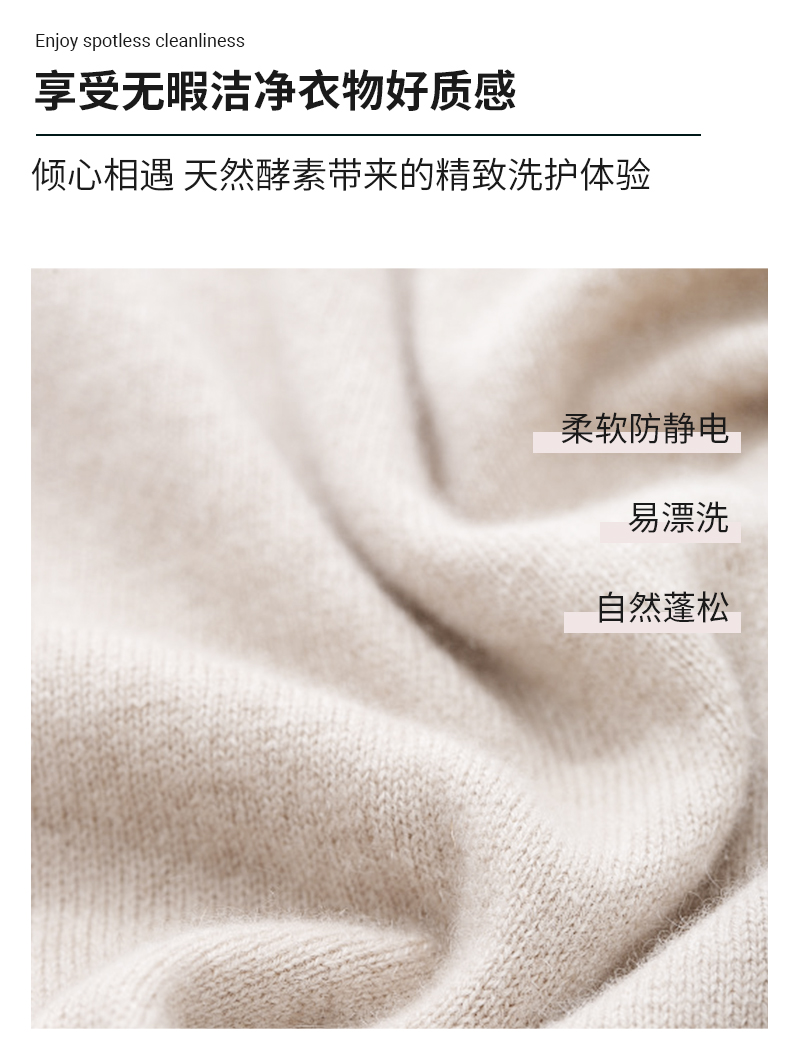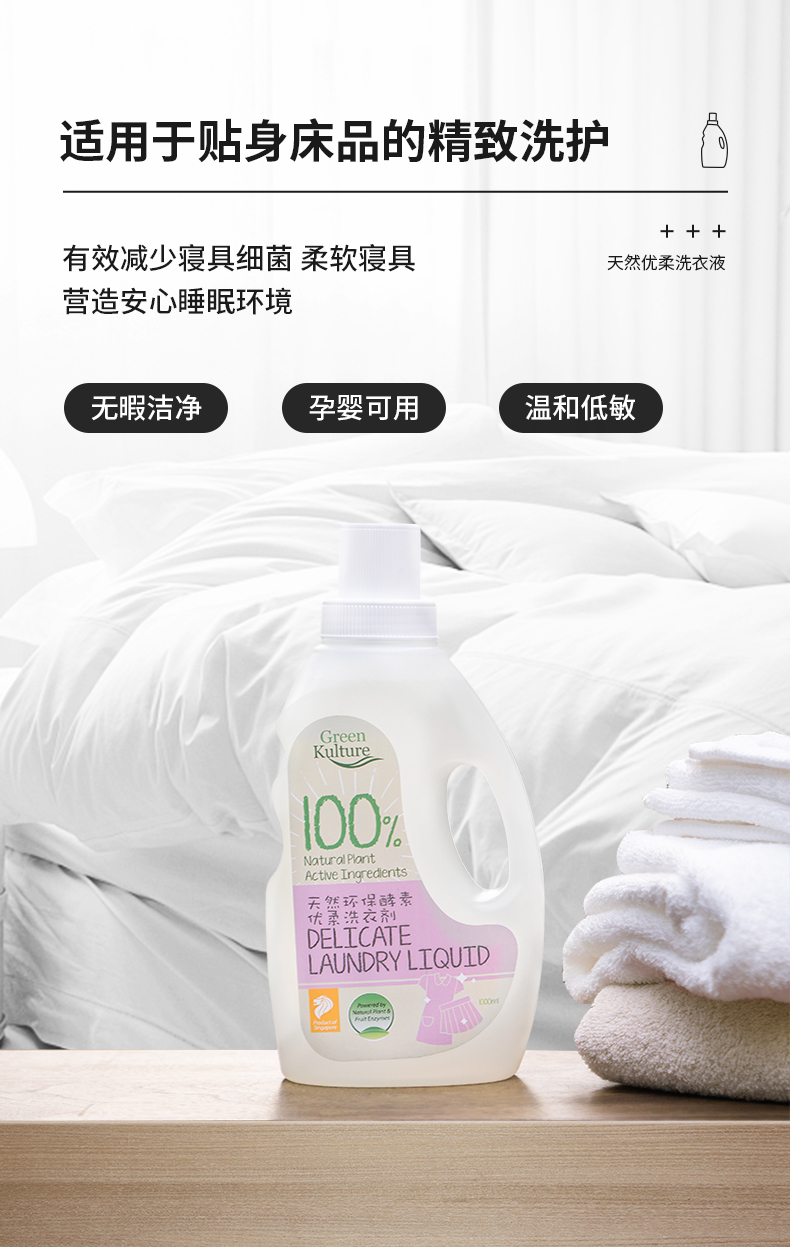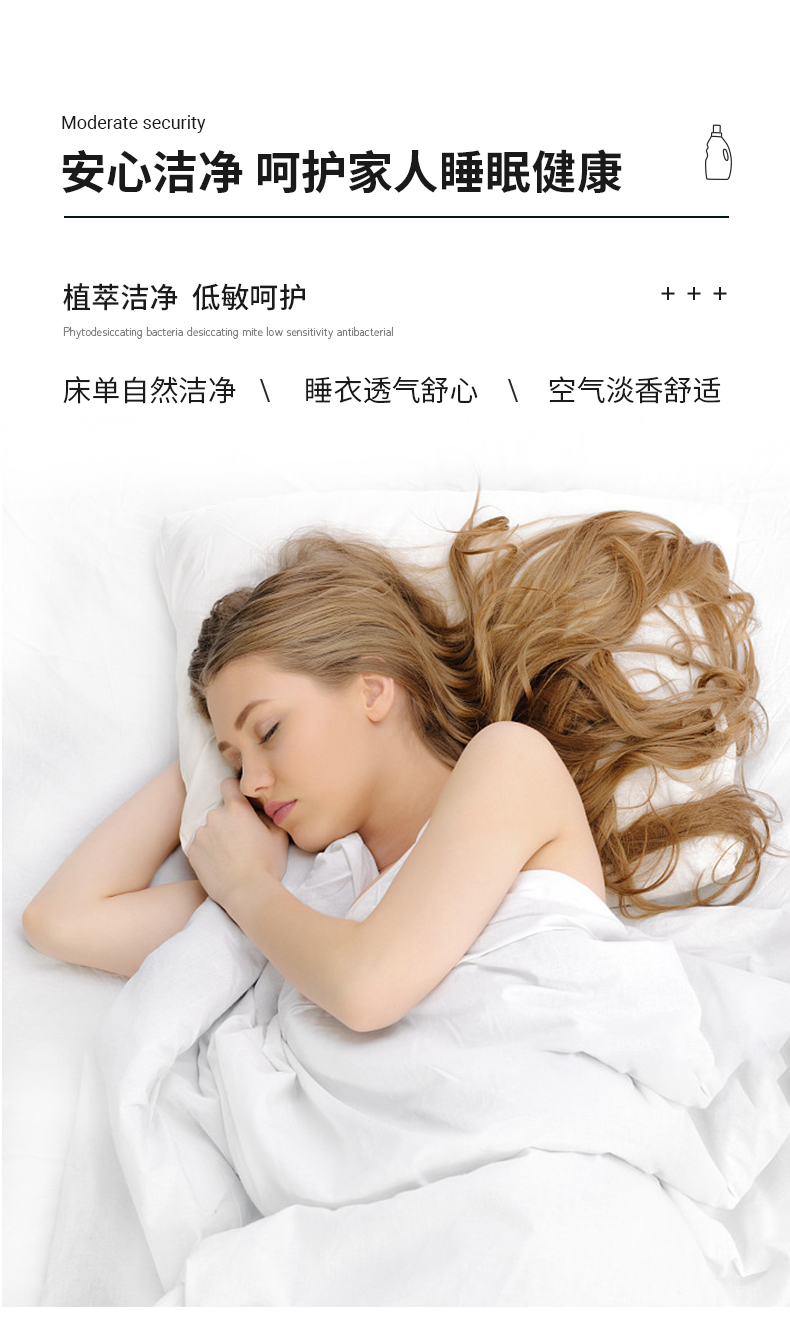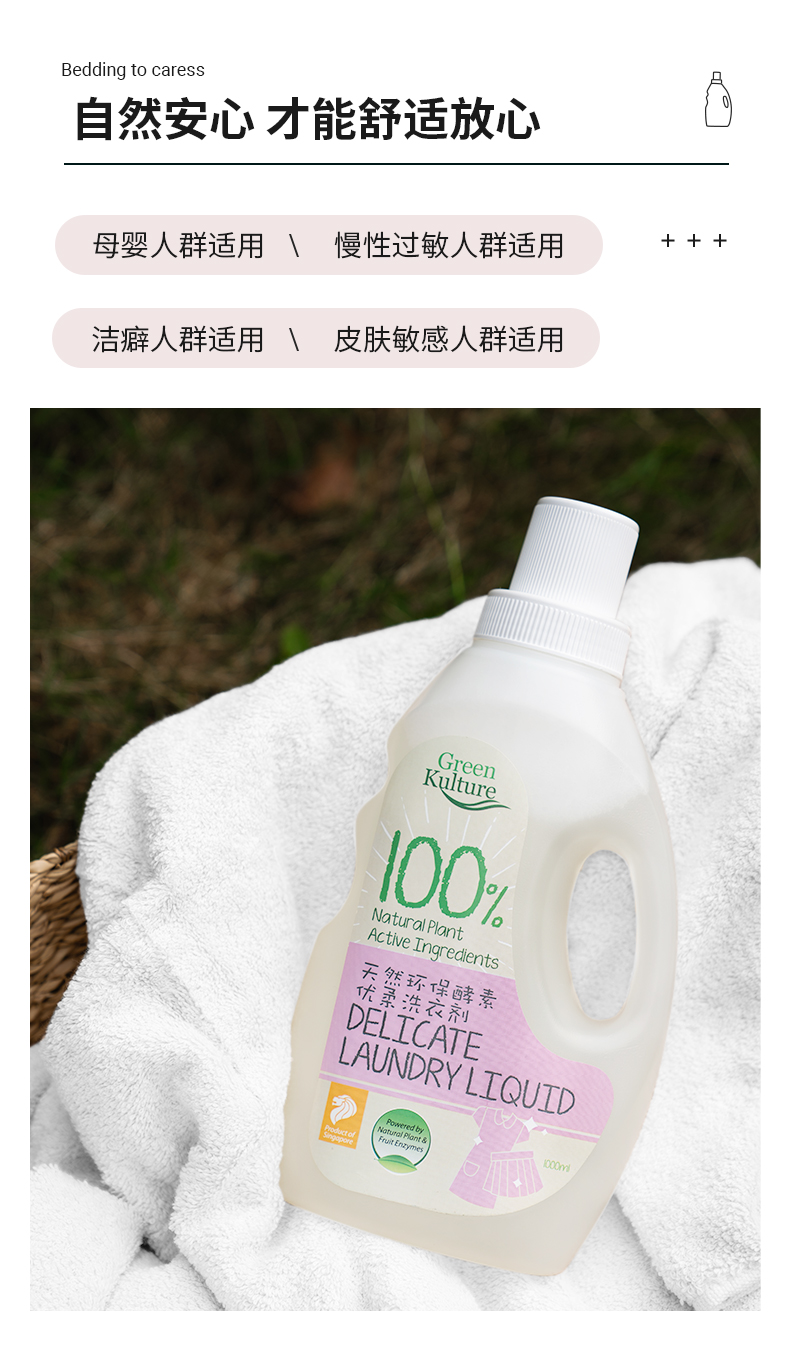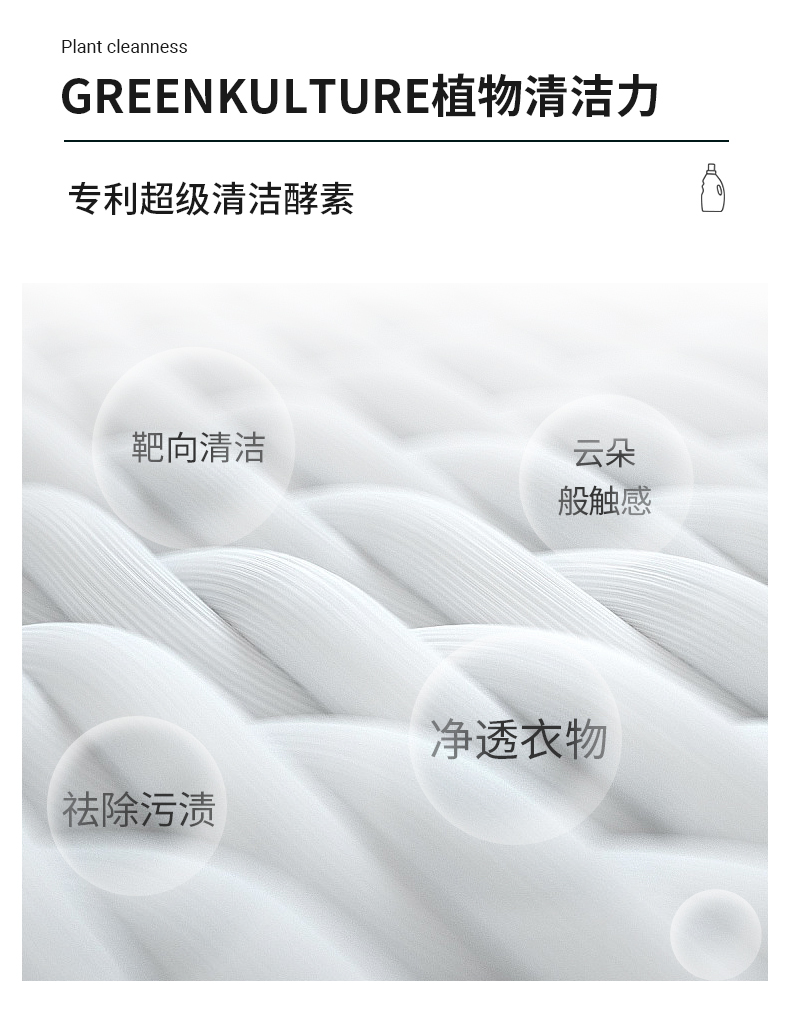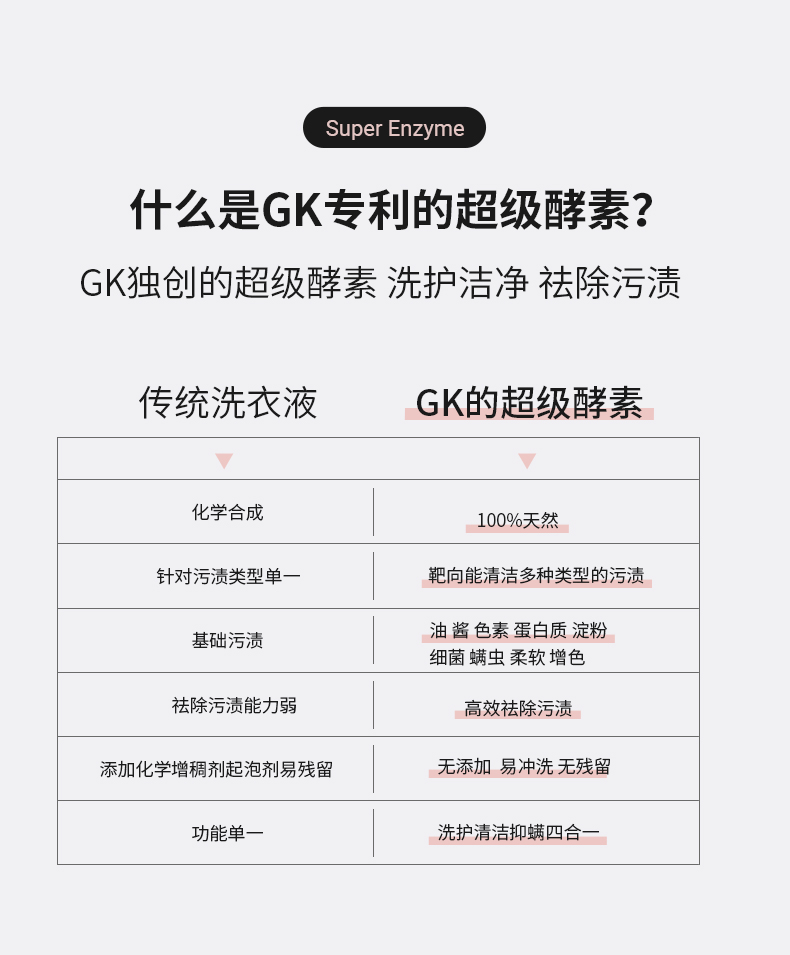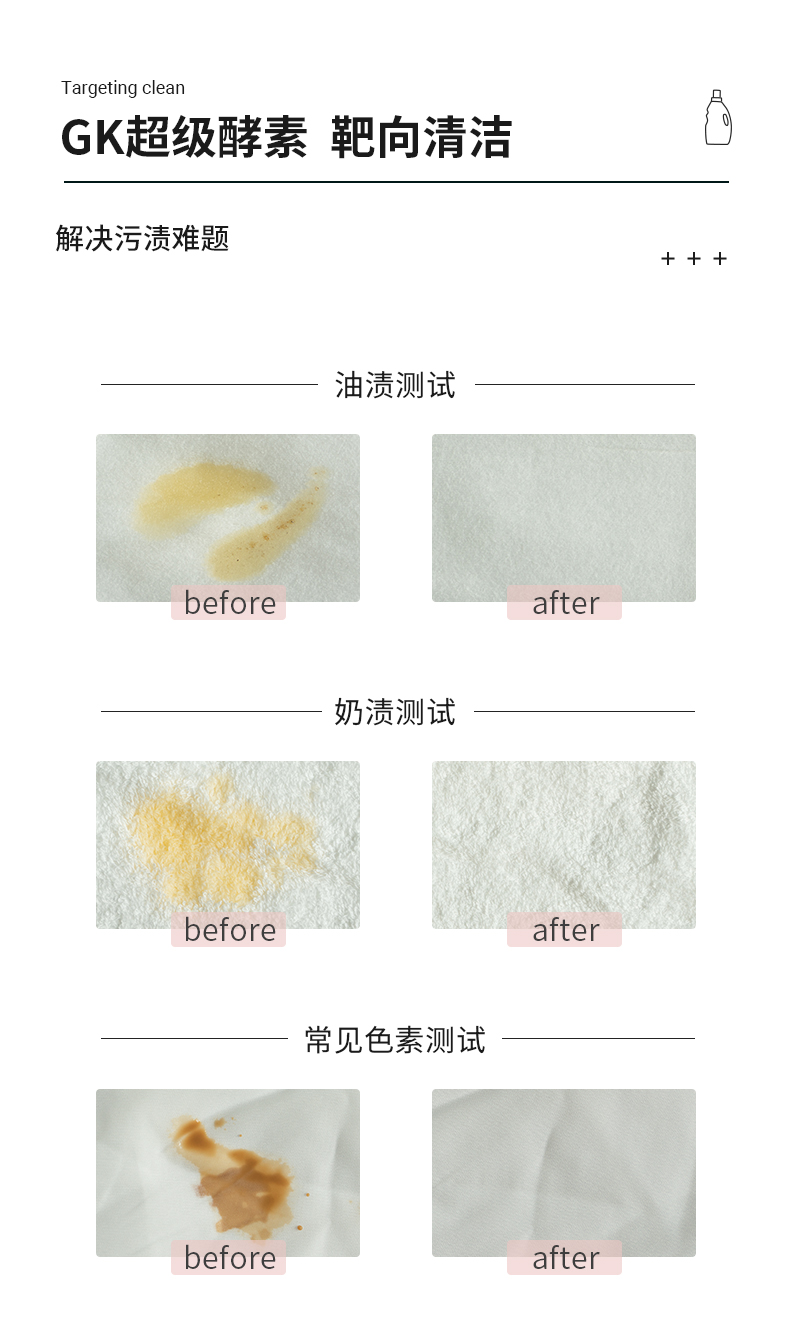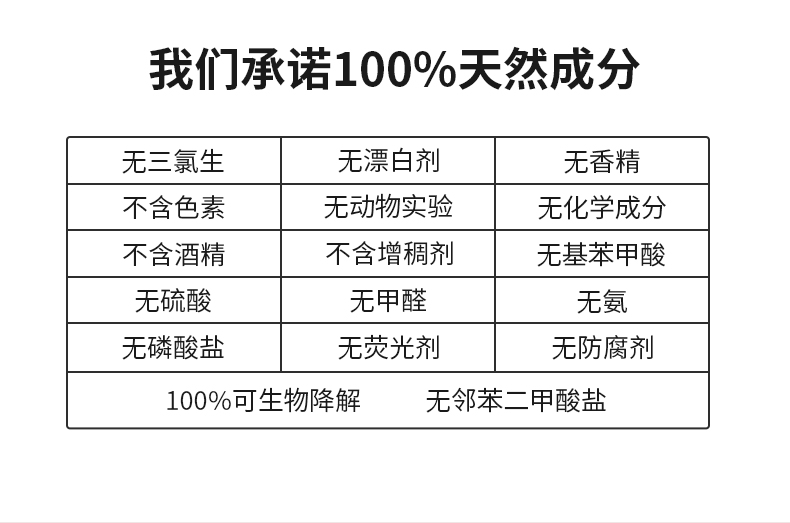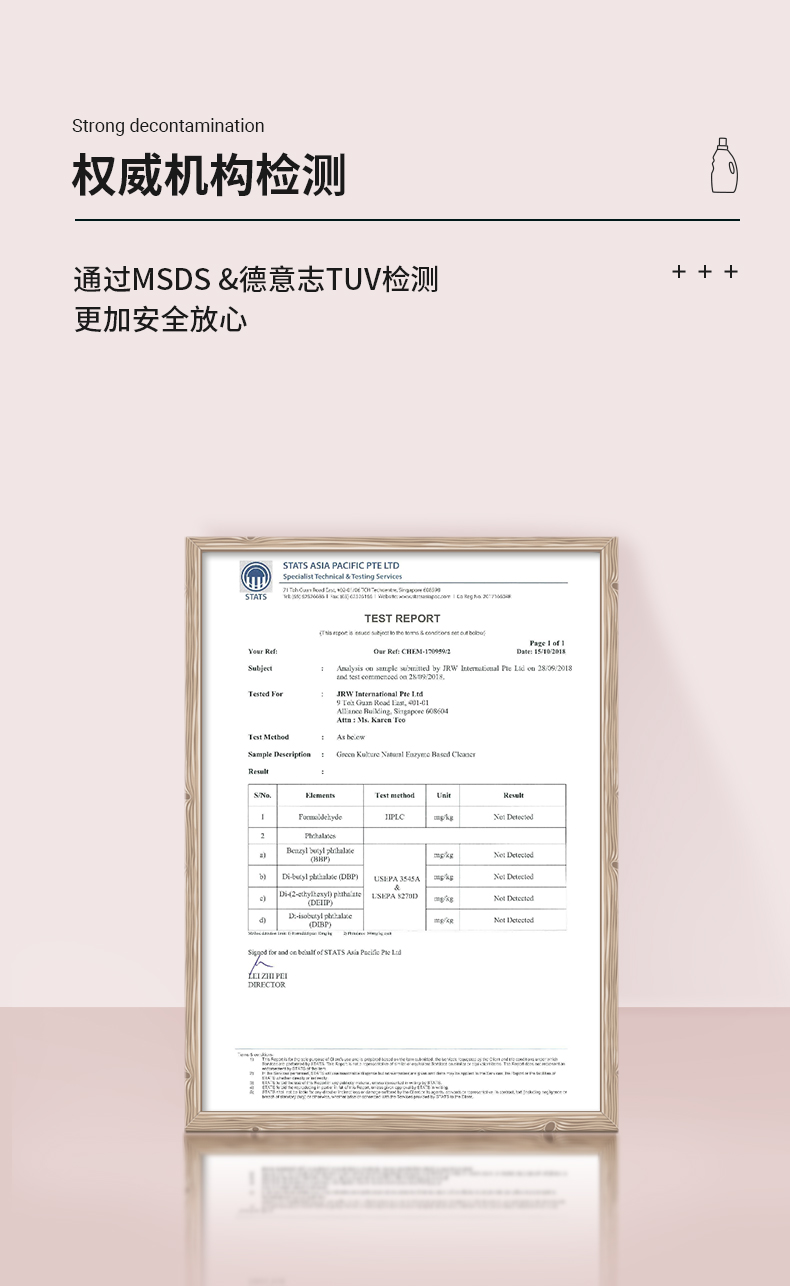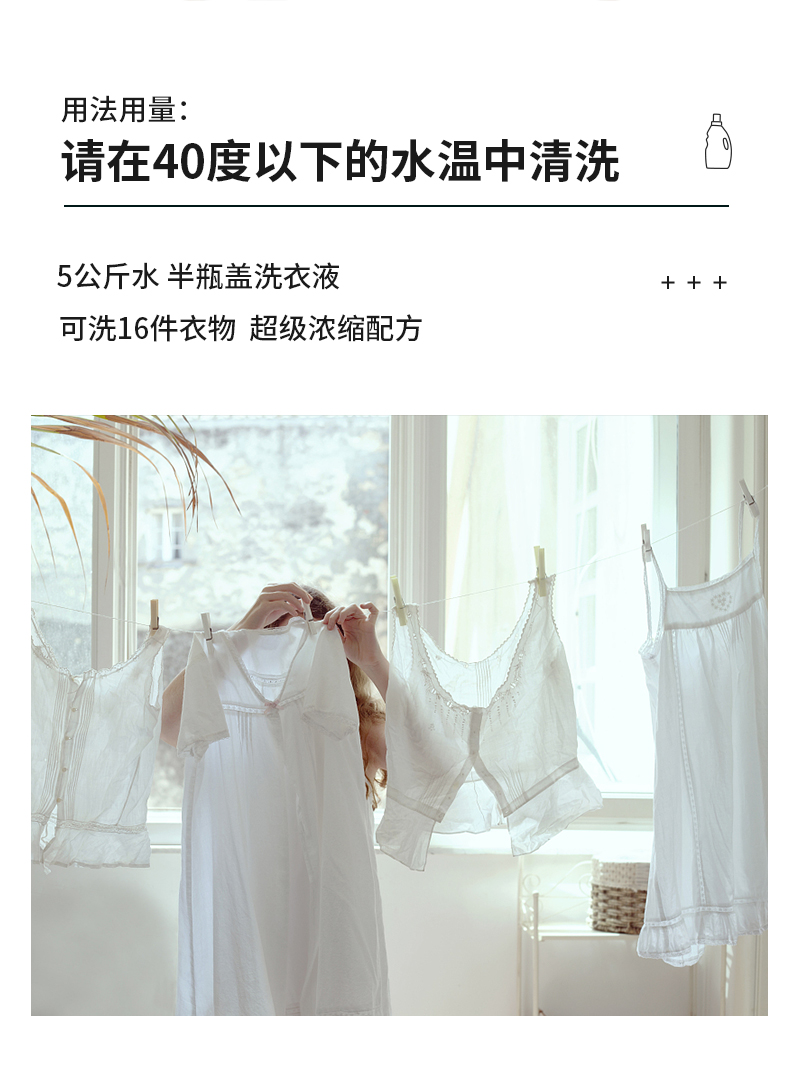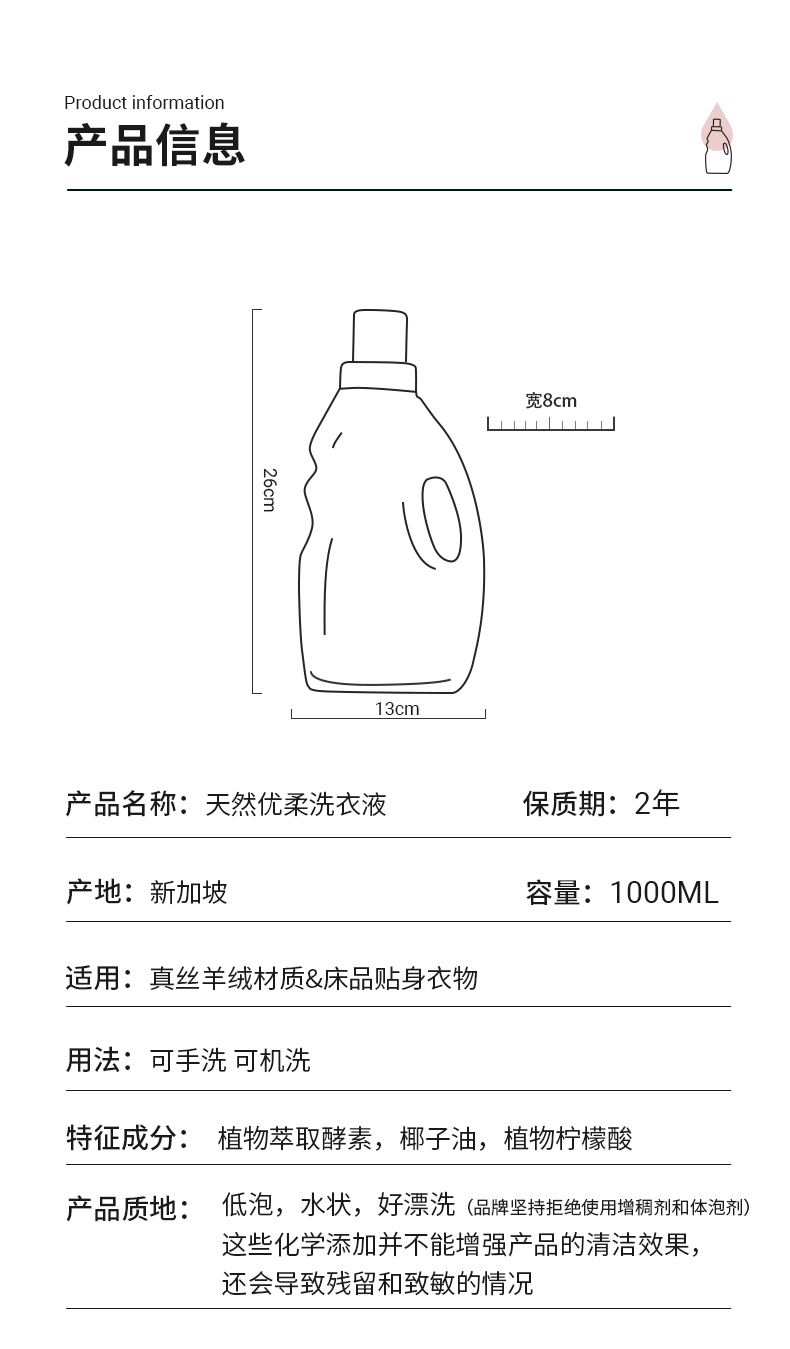 ---