【Pre-order】UNID Physical Sun Lotion 50ml
Formulated with natural organic physical sun lotion, SPF 50+ effectively UVA and UVB and protects
the skin. It is tested by an international third-party recognized laboratory and does not contain
preservatives such as MI, MCI, Paraben, chemical sunscreen substances which are not easy to
stimulate the skin. Its ingredients are safe, stable, and is suitable for any age and skin.
Added natural antioxidants (Ethyl Ferulate) and (Carnosolic Acid). The synergistic effect can reduce
the skin damage and redness caused by sunlight, improve the skin's ability to defend against
sunlight, and enhance its tolerance to light.
Main Active Ingredients
Dipotassium Glycyrrhizinate
Pure physical sun lotion, safe, gentle, and non-irritating. Safe for babies and pregnant women.

Soothes discomfort. Prevents dryness and reduces sunburn or redness.

Regulates oil and water balance, effectively improves defense and repairs capabilities

Ocean-friendly. It does not cause environmental burdens and effectively combats skin damage caused by air pollution (PM 2.5) .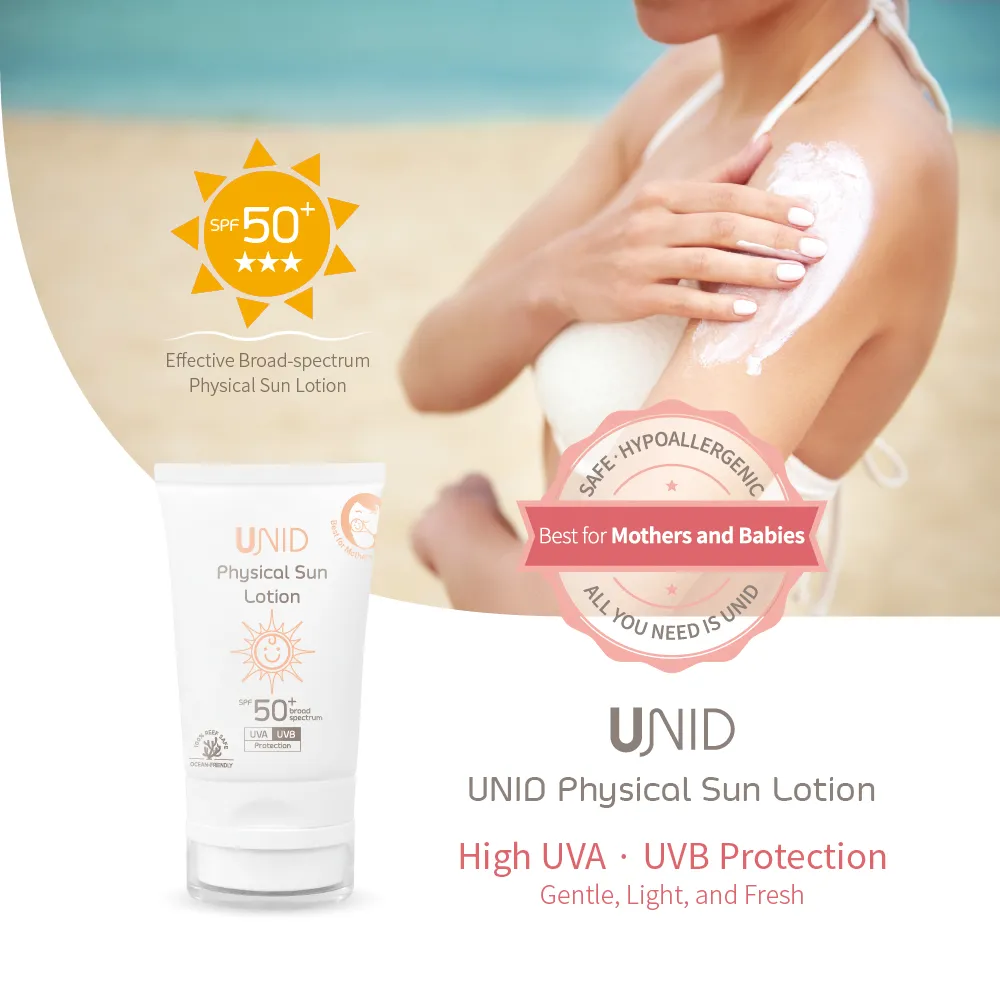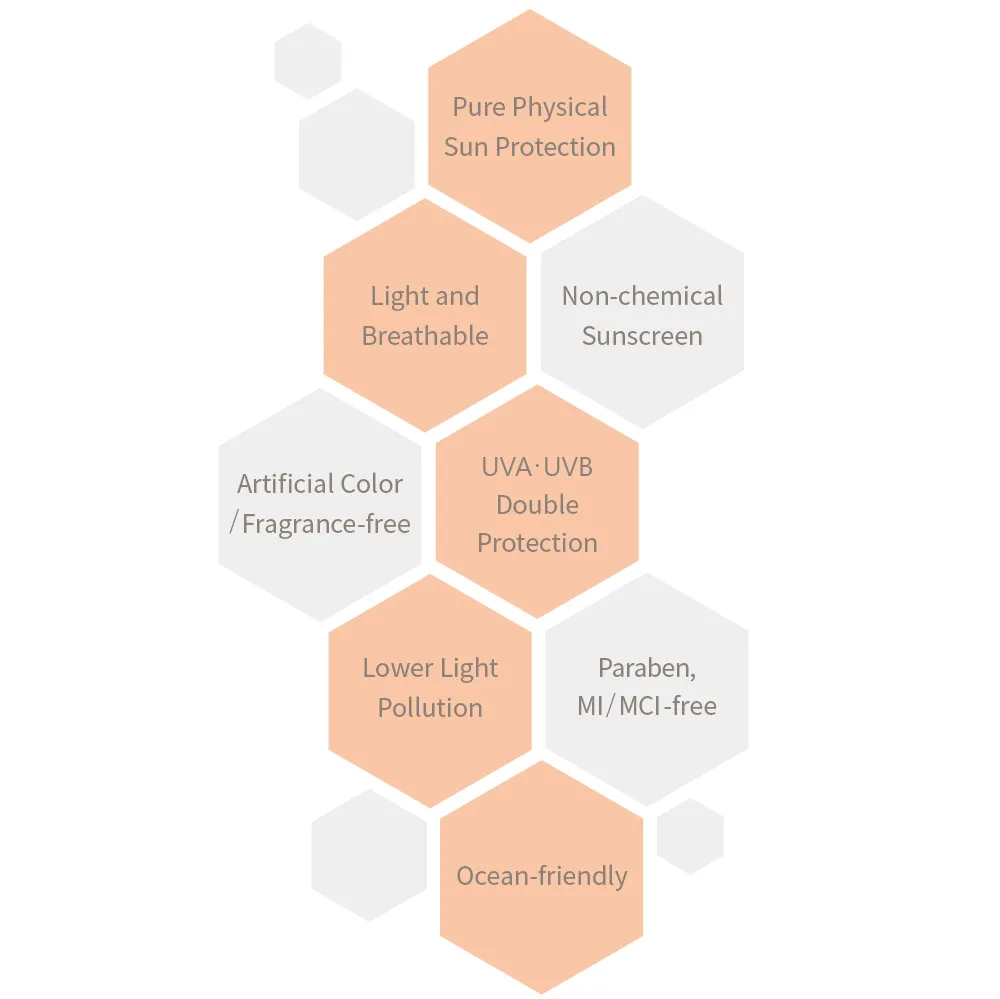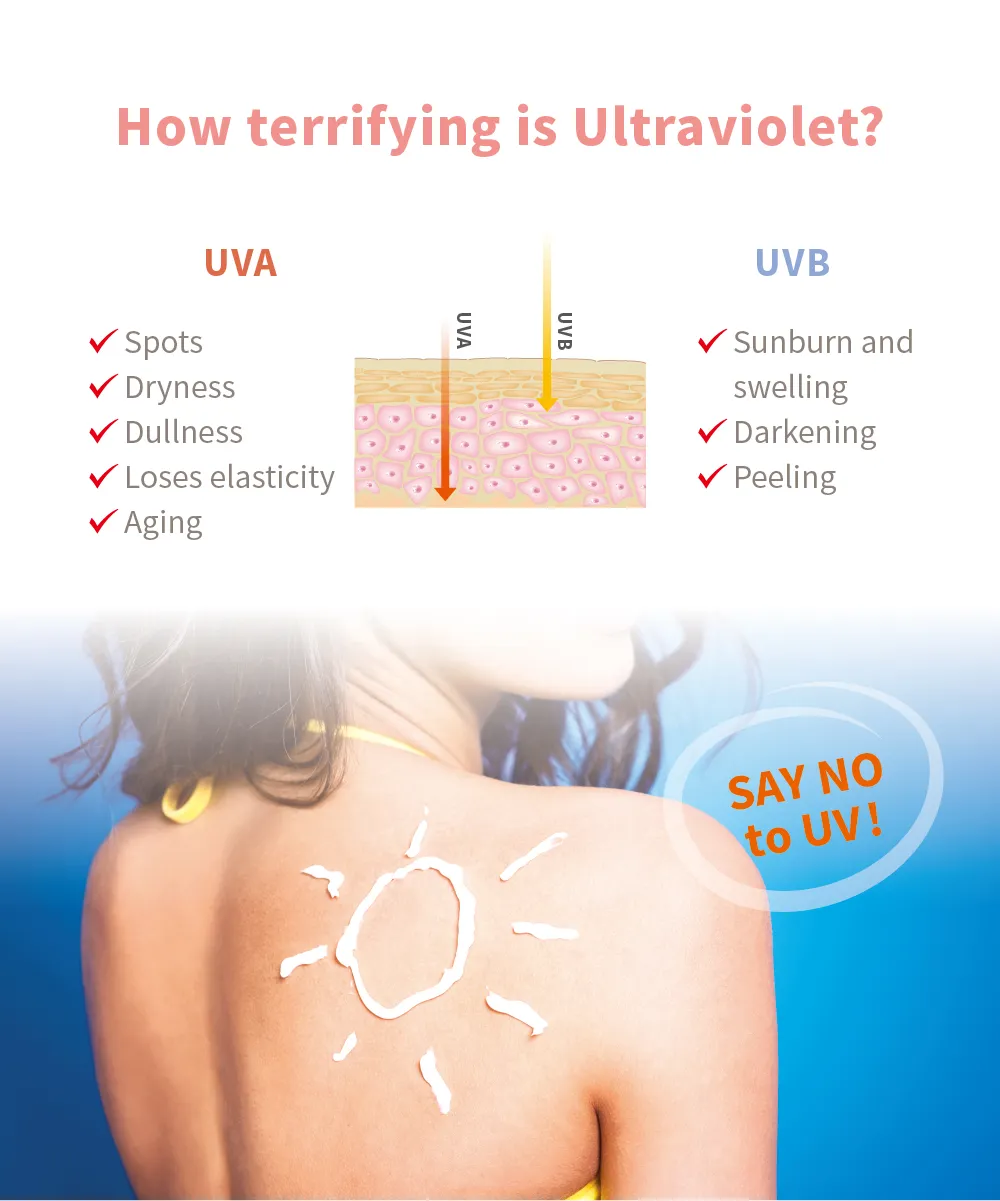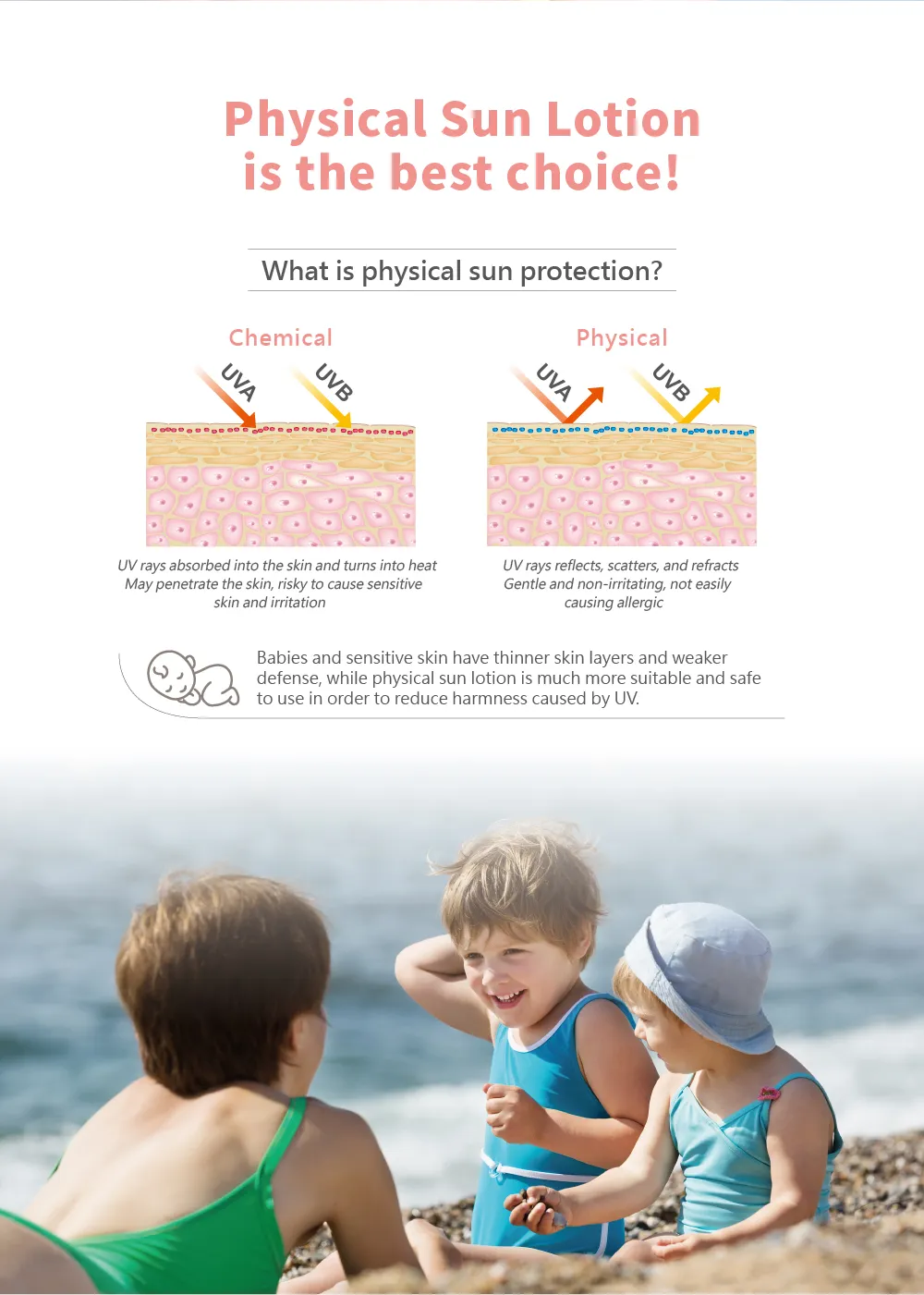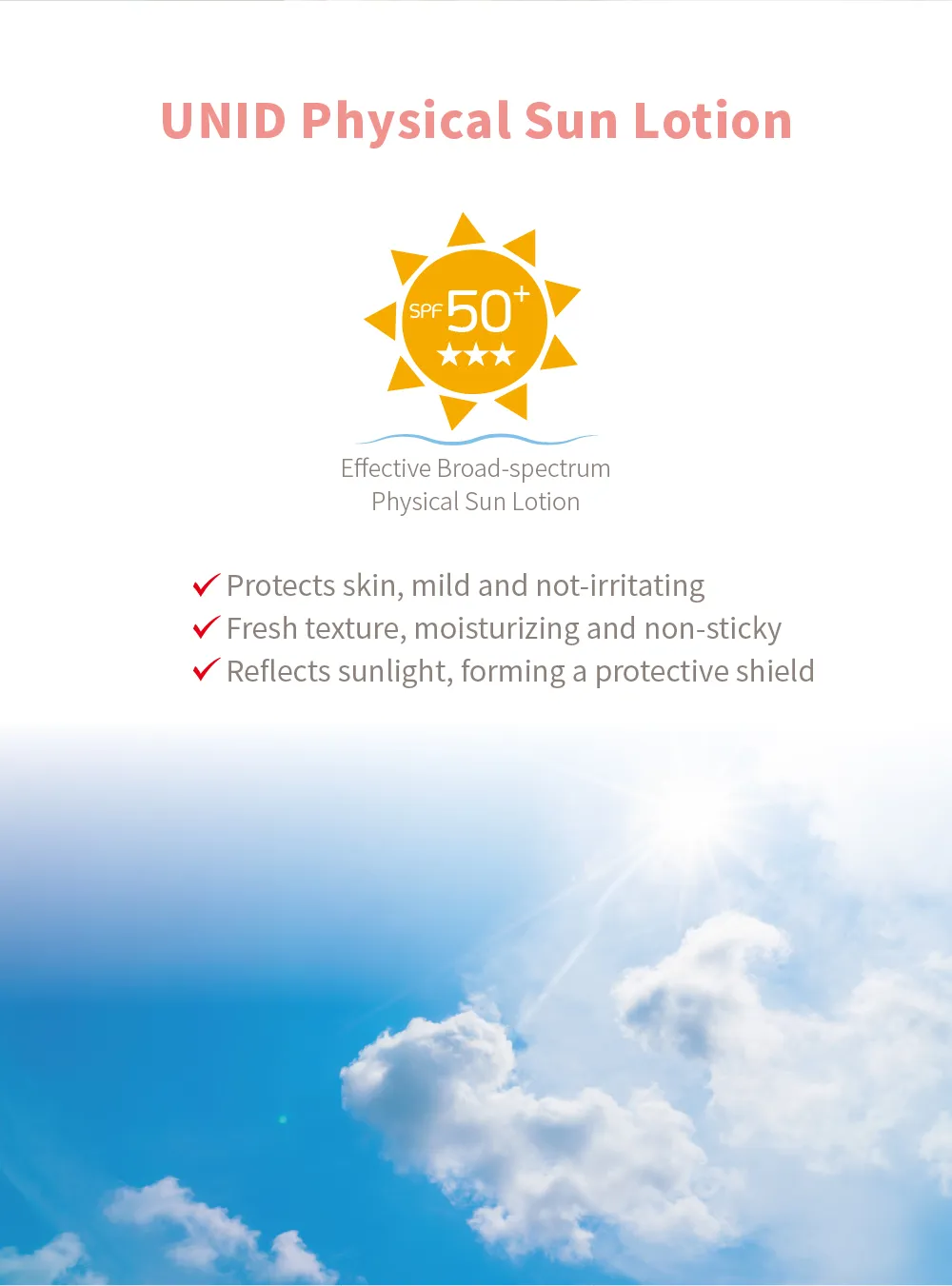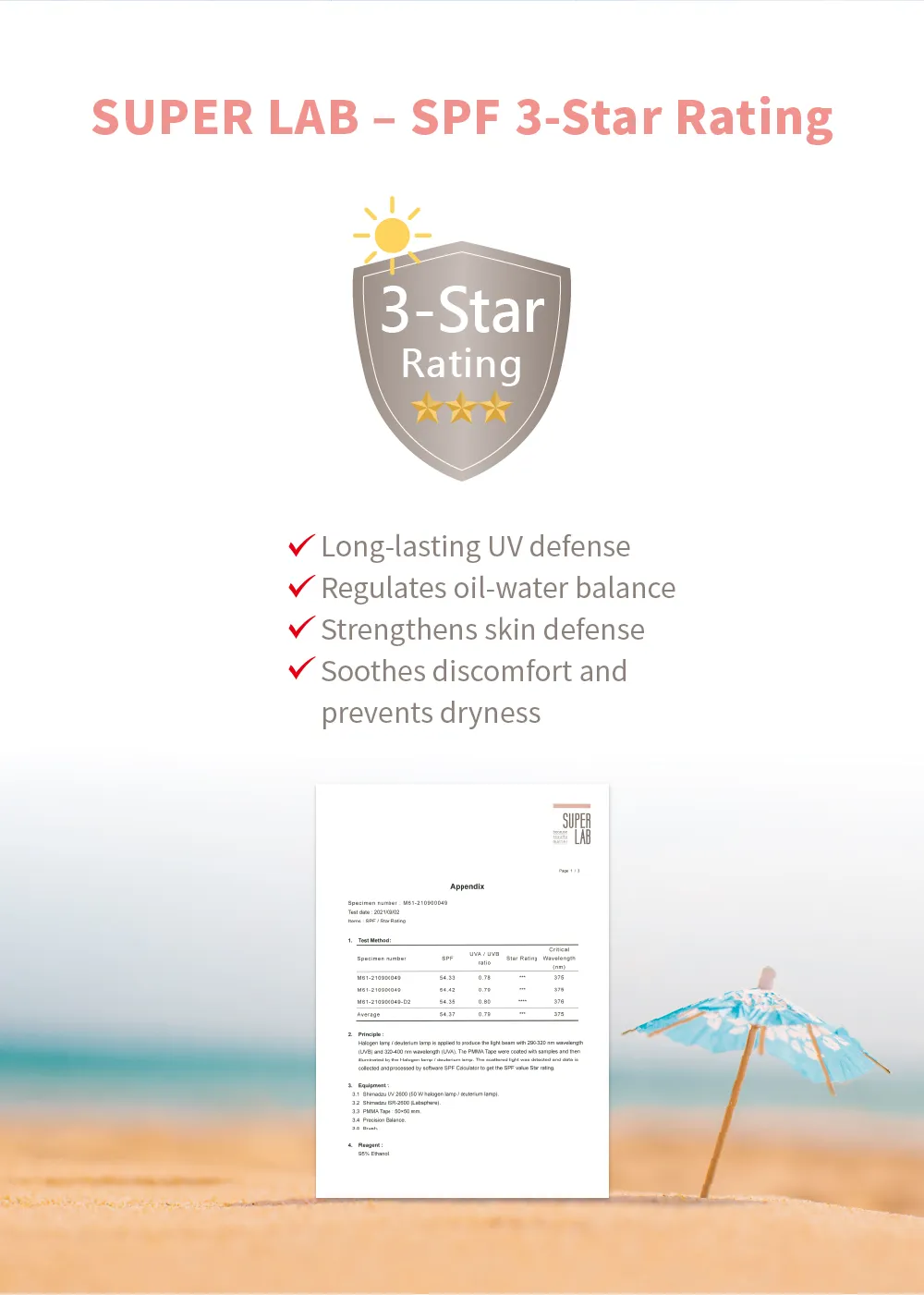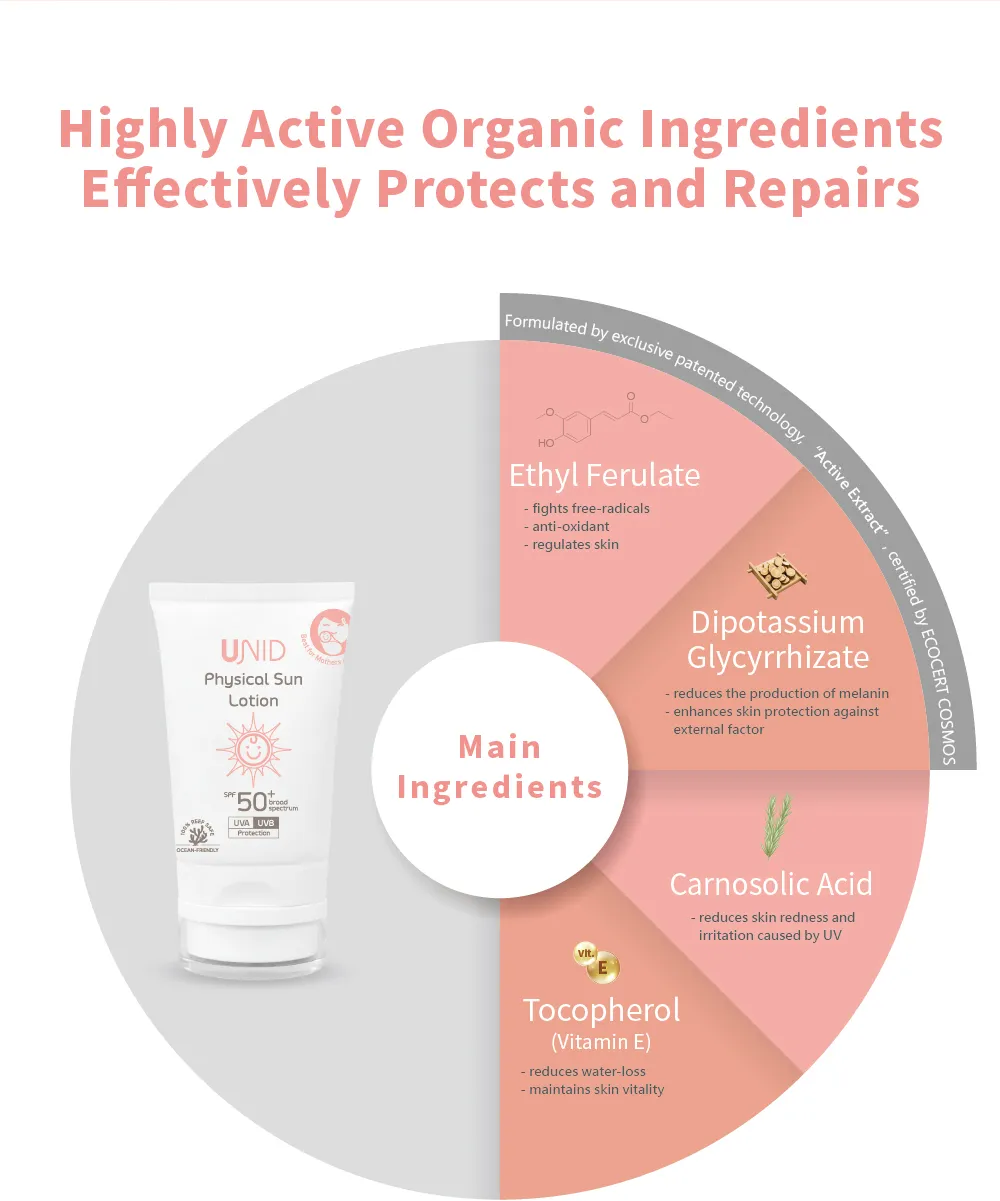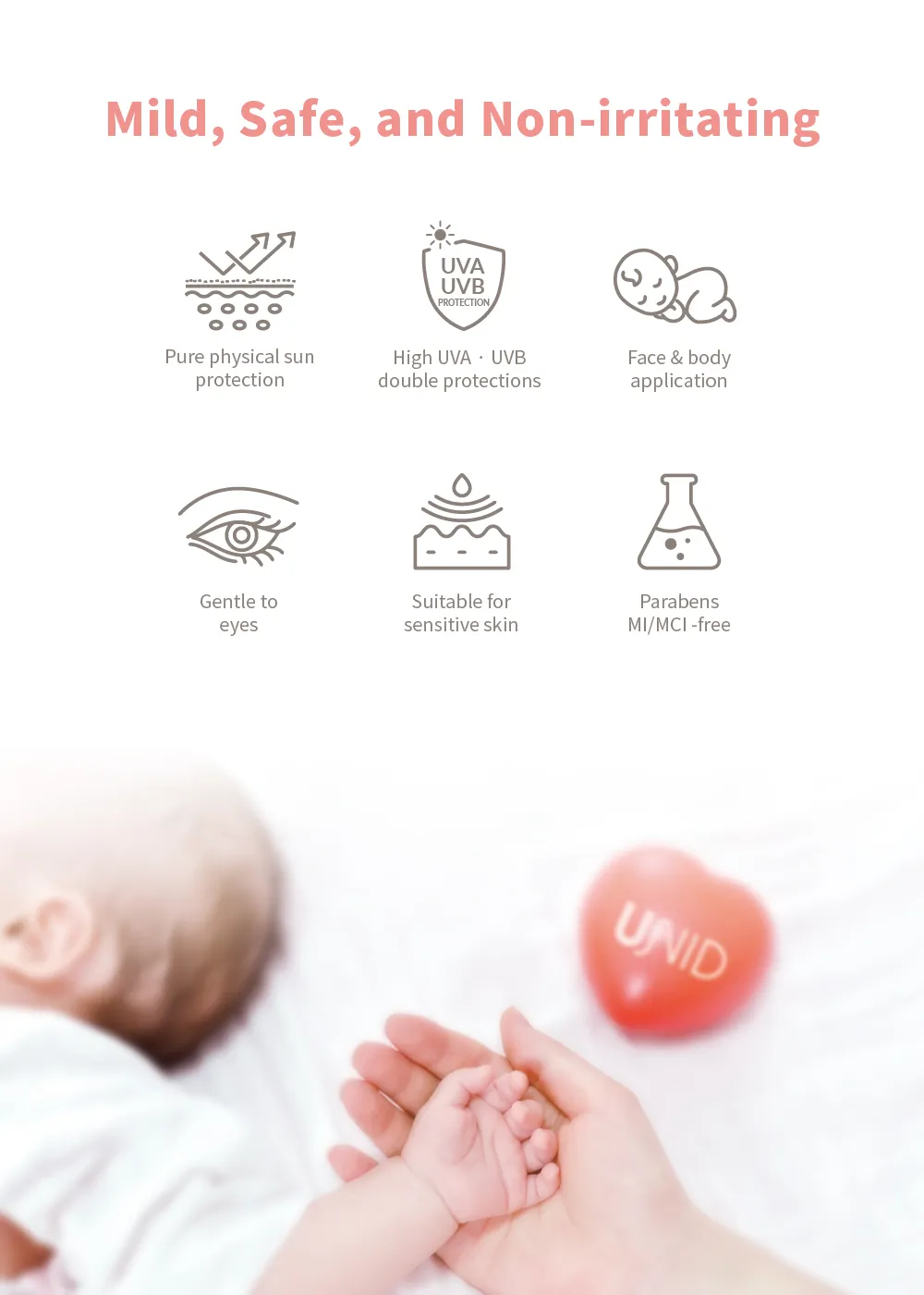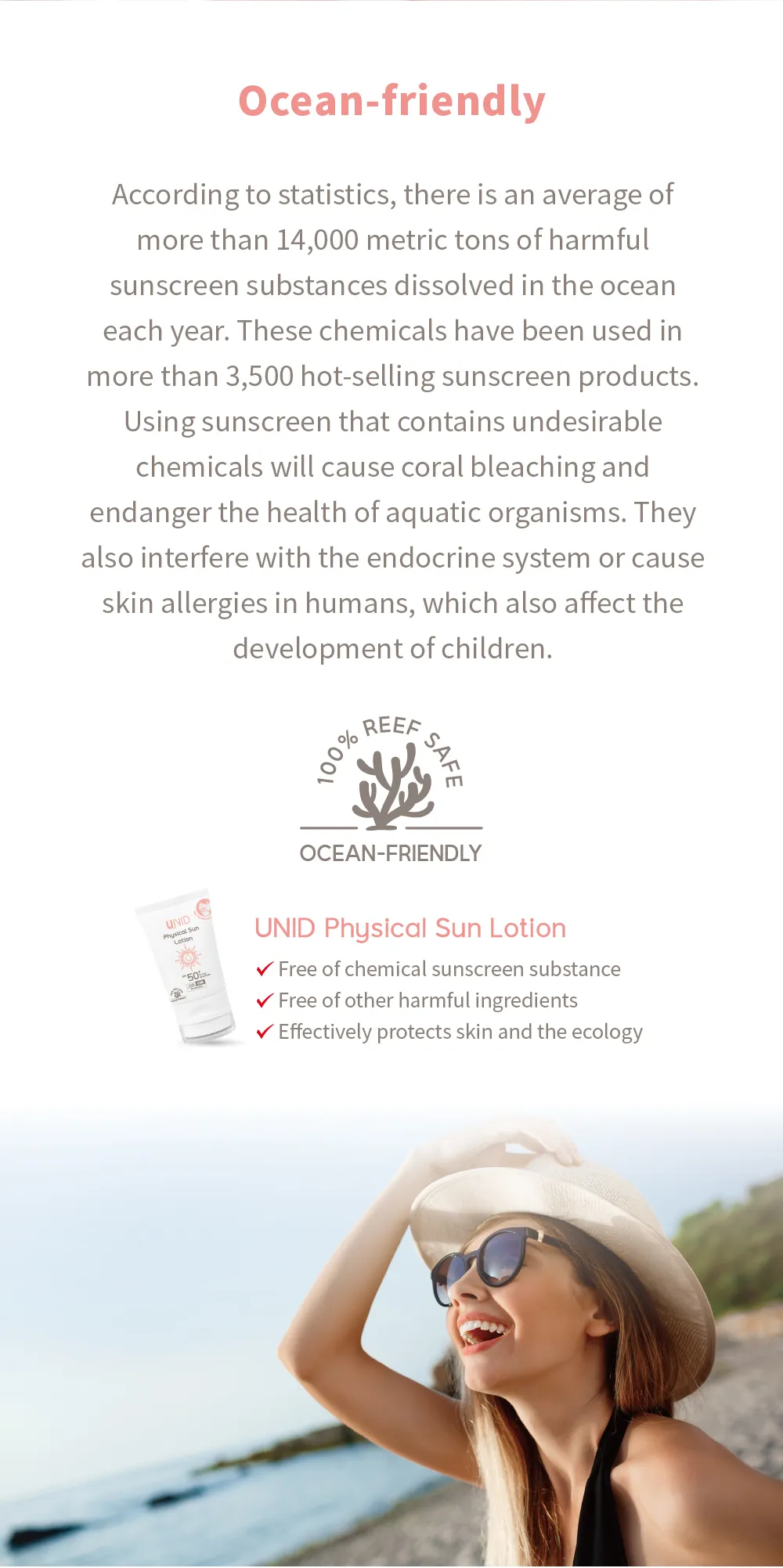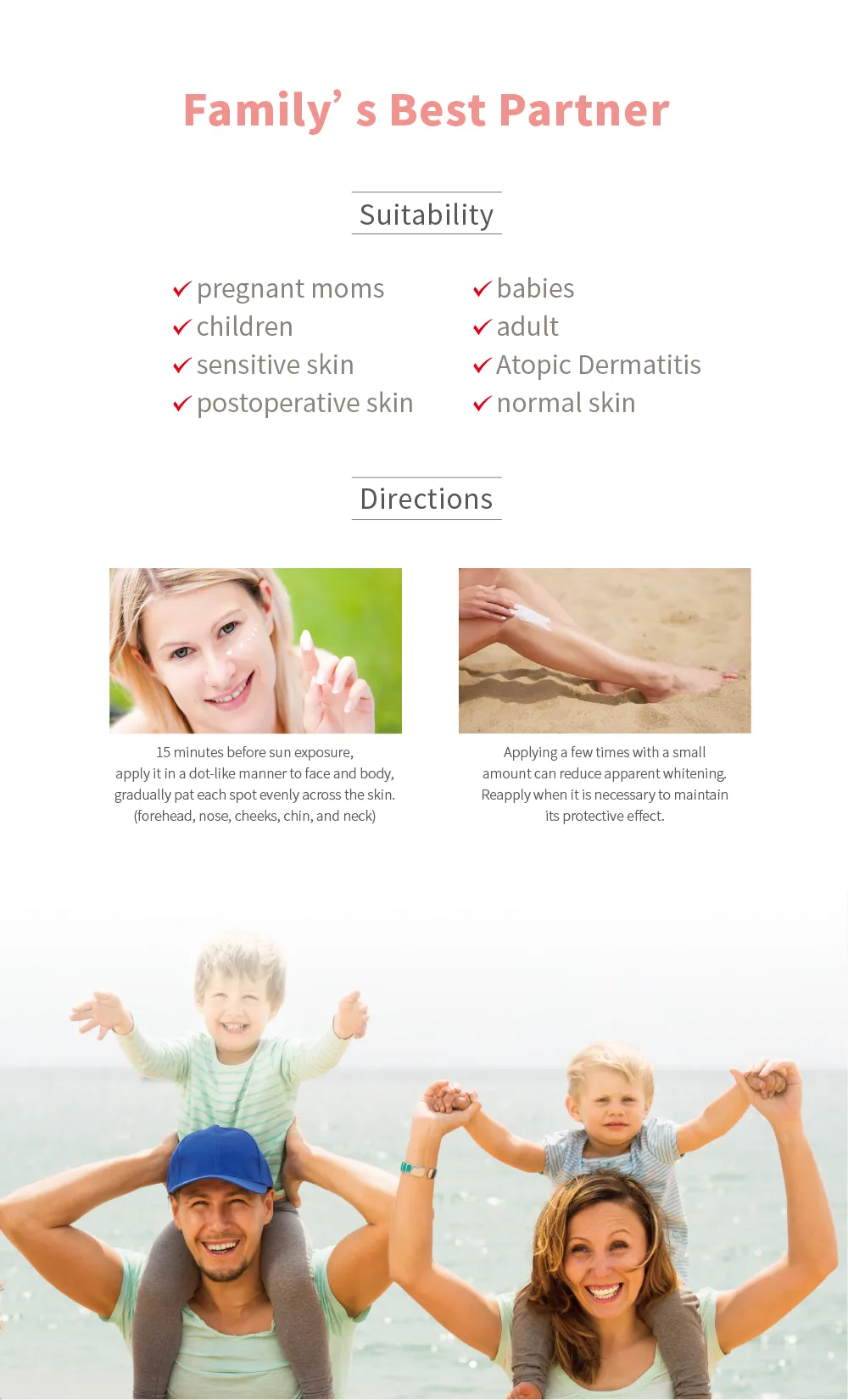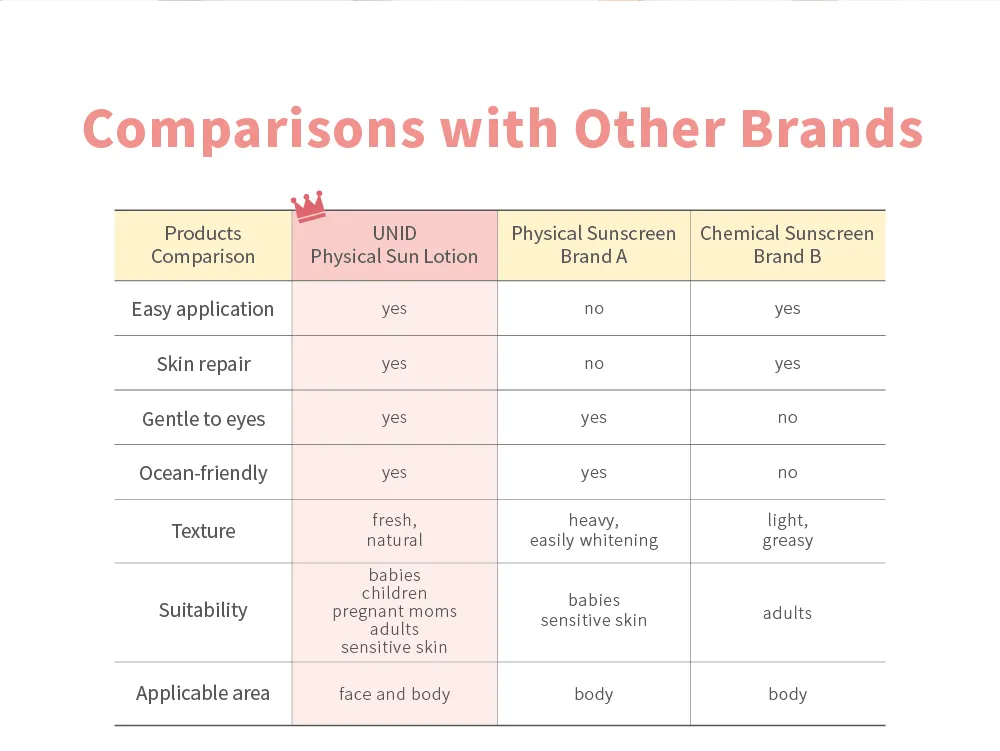 ---