【Pre-order】Essential Repair Restore Shampoo 500ml (For Oily, Dandruff & Dry Scalp)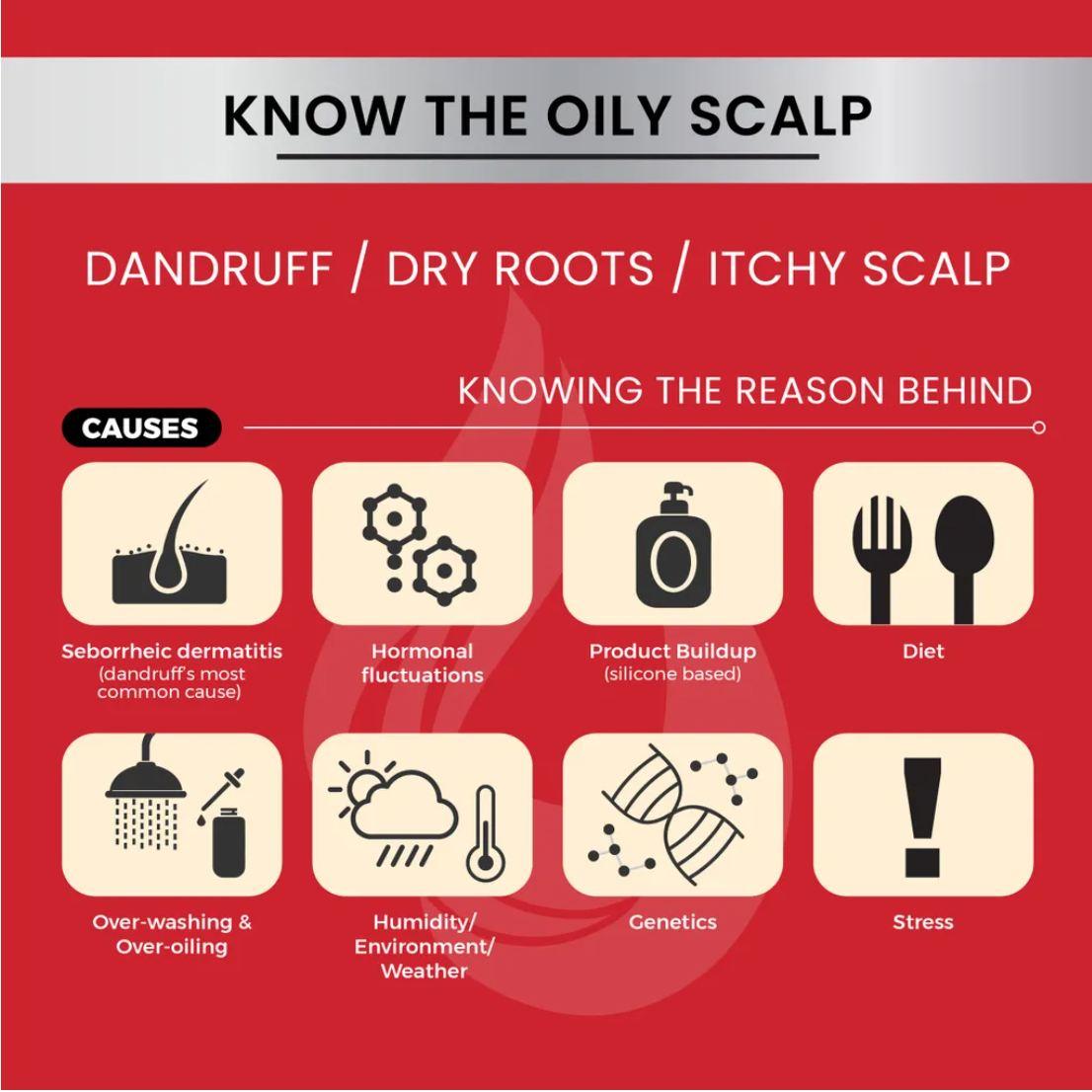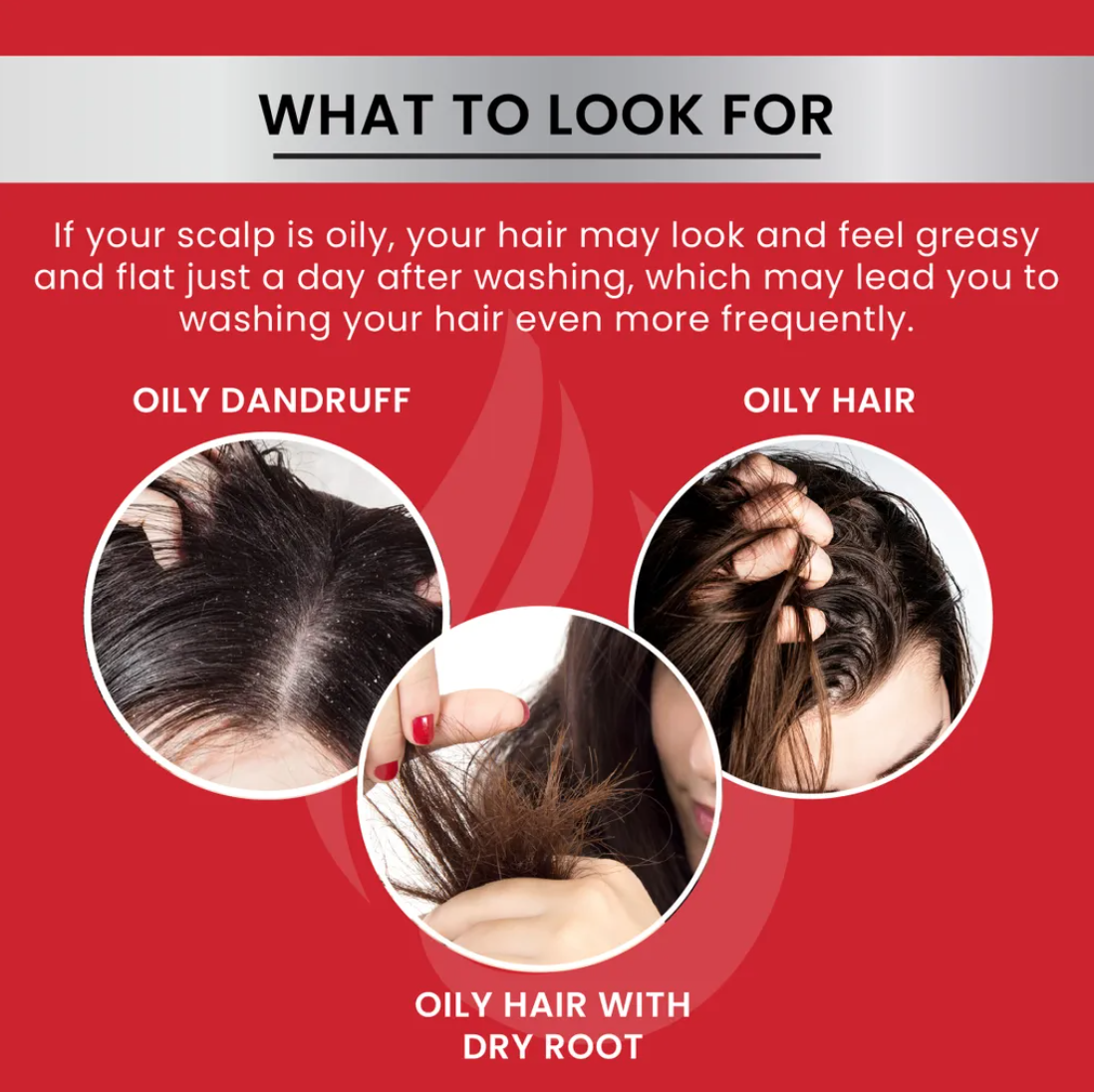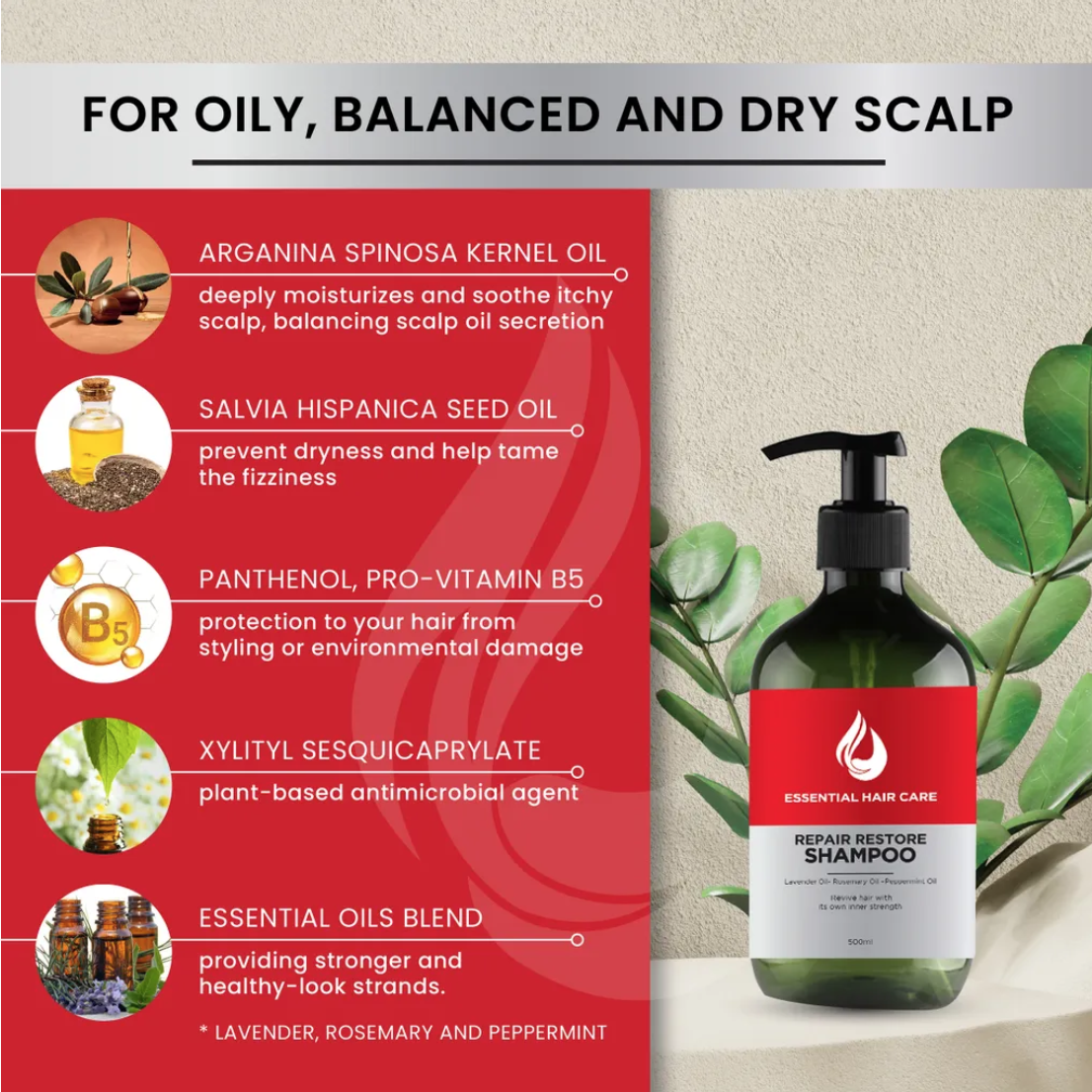 ESSENTIAL Repair Restore Shampoo 500ml
Introducing, ESSENTIAL Haircare line specially designed for haircare lover. Infused with 3 powerful essential oil that can help strengthen you silky hair and promote hair growth.
Essential Repair Restore is not any other commercialized hair products, but specially formulated hair care products that are meant to address any issue you need help with while optimizing your hair's overall health.
Each ingredients in the bottle is carefully researched and studied to provide you the solution your hair needs.
Come and experience the revitalizing effects of these powerful ingredients :
1. Xylityle Sesquicaprylate acts as antimicrobial agent from plant-based sources that eliminates 99.9% odor causing microoganisms that lasts up to 24 hours! Having good hair scent is not a dream anymore!
2️. Natural plant oils & extract (Arganina Spinosa Kernel Oil, Chia Seed Oil, Rosemary Oil, Olive Oil & Green tea leaf extract) that do not only maintain and lock the moisture in your hair, but also prevent dryness and help reduce fizziness! You can regain the shine of your hair again!
3. Lavender and Peppermint Oil that gives you the cooling and relaxing sensation, as well as increasing blood flow and circulation to your scalp, providing stronger and healthy-look strands.
4. Panthenol, pro-Vitamin B5 that provide protection to your hair from styling or environmental damage, no worries being out in the sun! 5. Hydrolyzed Soy Protein that strengthen and mend hair fibers, bringing your hair back to life!
How to use : Apply 2-3 pumps of Repair Restore Shampoo on your scalp and massage until it lathers. Work the shampoo through your hair, but paid most attention to you scalp. Rinse your hair and scalp thoroughly.
---