【Pre-order】Essential Deep Norishing Conditioner 270ml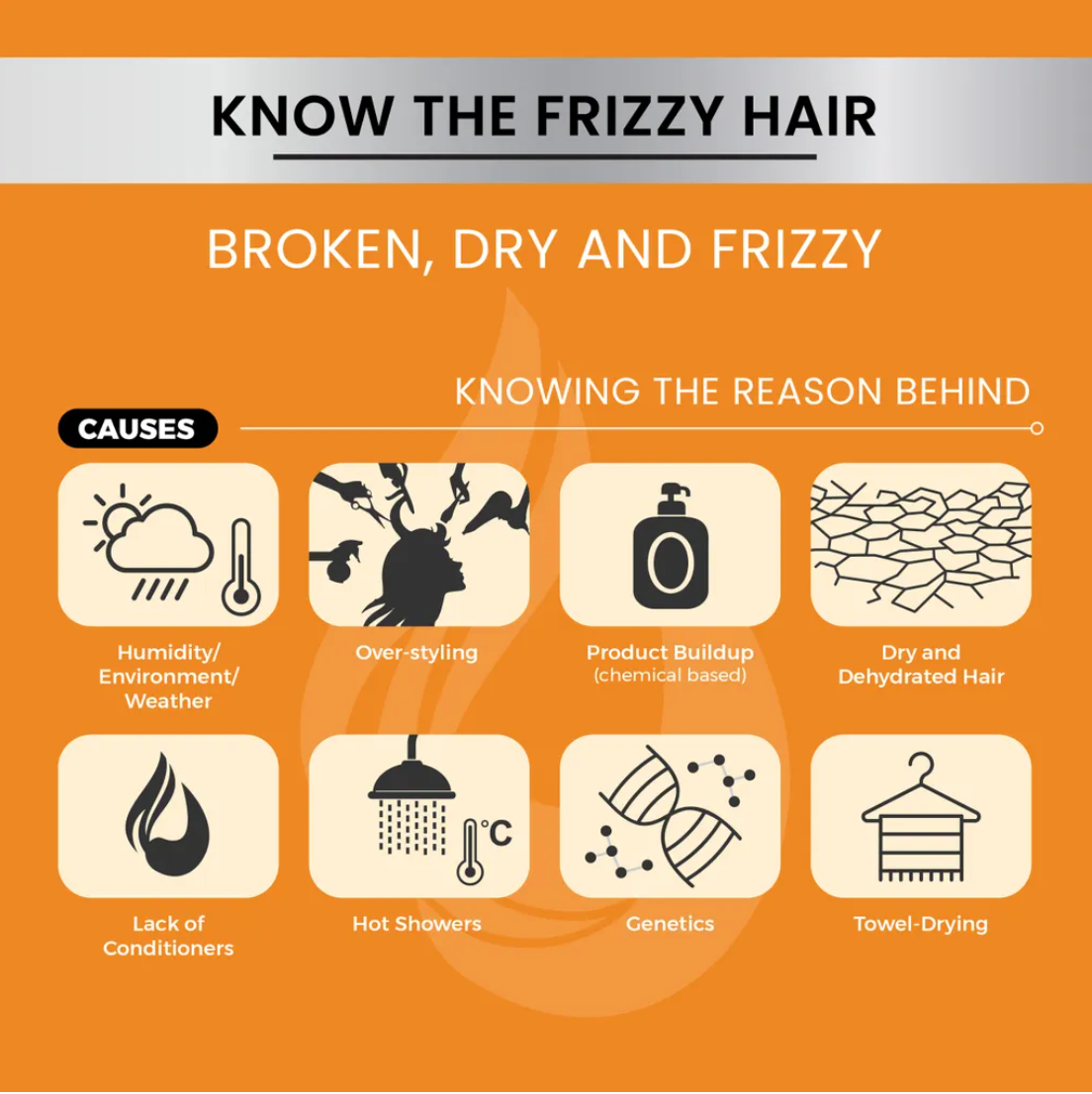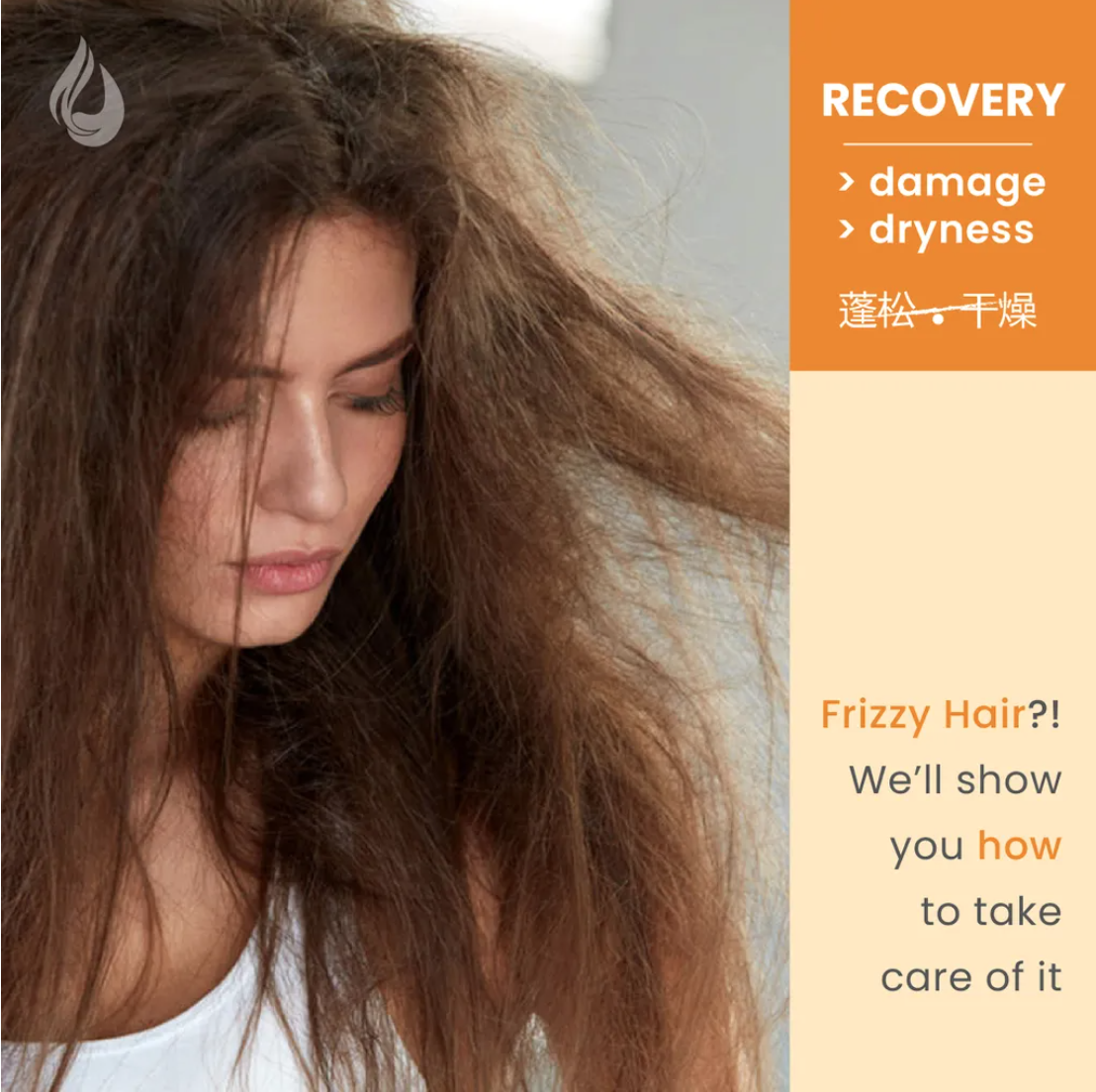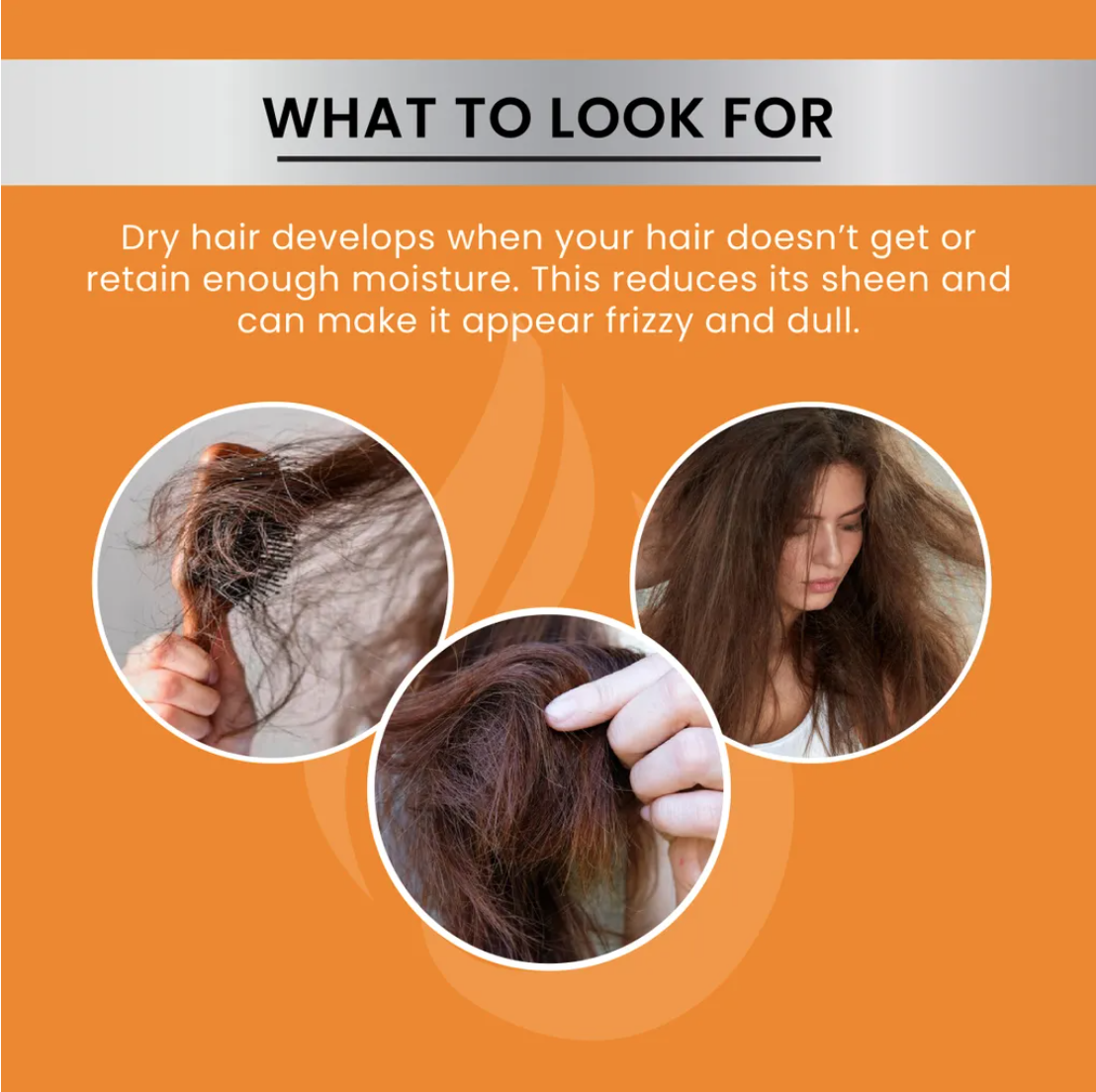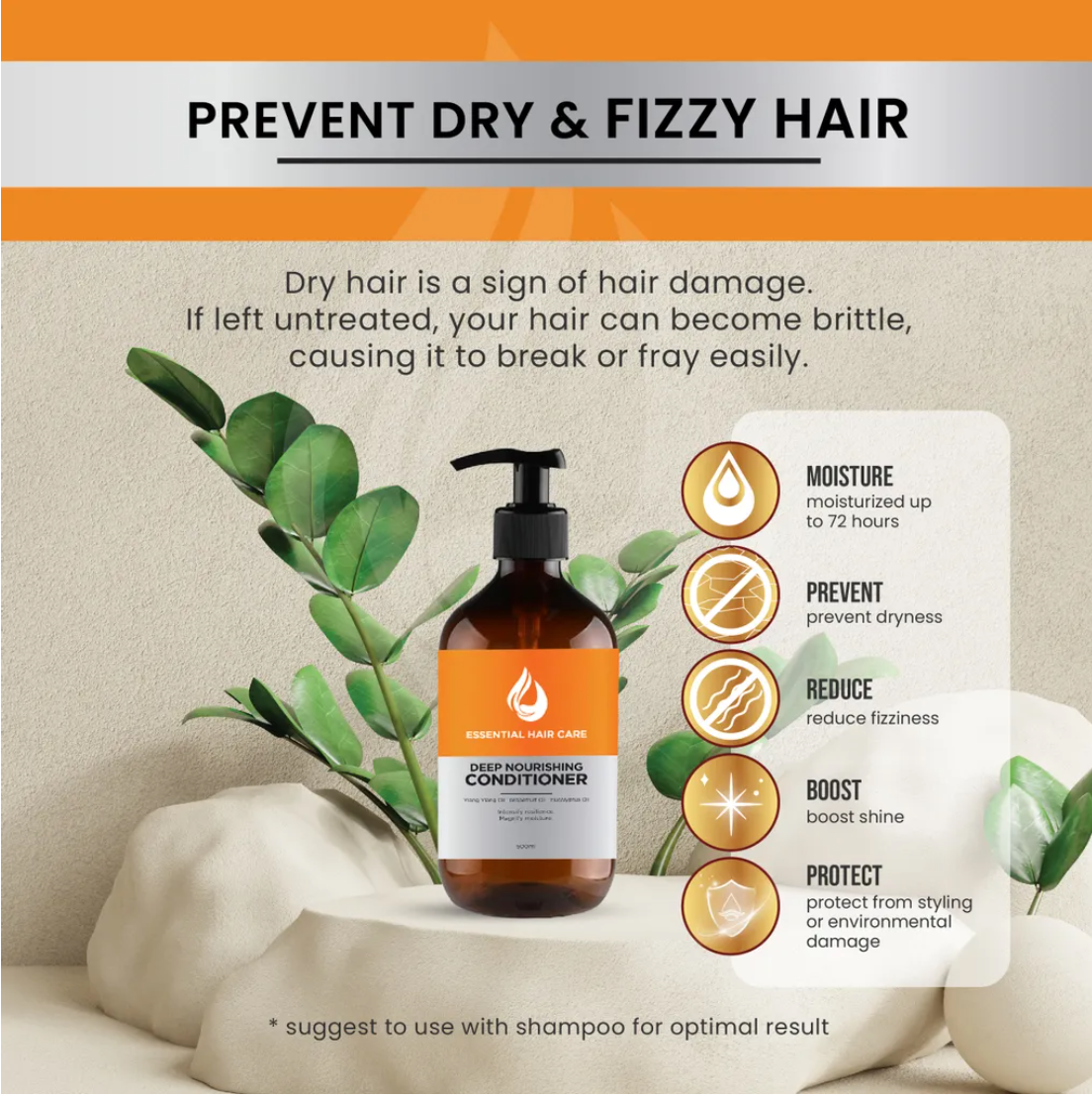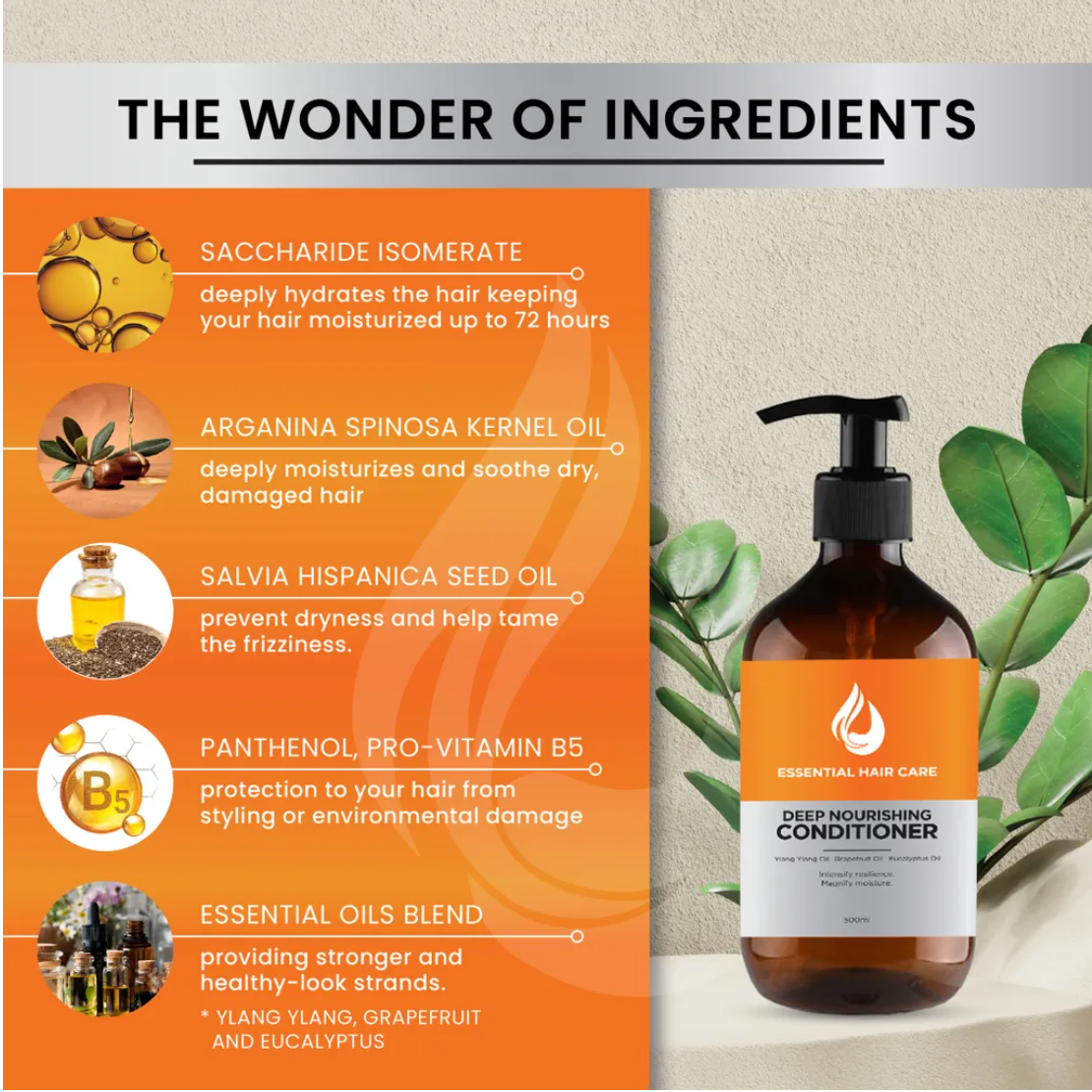 ESSENTIAL Deep Norishing Conditioner 500ml
Introducing, ESSENTIAL Hair Care line specially designed for haircare lover. Infused with 3 powerful essential oil that can help strengthen you silky hair and promote hair growth.
ESSENTIAL is not any other commercialized hair products, but specially formulated hair care products that are meant to address any issue you need help with while optimizing your hair's overall health.
Each ingredients in the bottle is carefully researched and studied to provide you the solution your hair needs.
Come and experience the revitalizing effects of these powerful ingredients :
1. Saccharide Isomerate : forms a protective barrier over the hair surface and deeply hydrates the hair keeping your hair moisturized up to 72 hours
2. Arganina Spinosa Kernel Oil : deeply moisturizes and soothe dry, damaged hair
3. Salvia Hispanica Seed Oil : prevent dryness and help tame the fizziness
4. Panthenol, pro-Vitamin B5 : provide protection to your hair from styling or environmental damage
5. Essential oils blend (Ylang Ylang, Grapefruit and Eucalyptus): providing stronger and healthy-look strands.
Essential Deep Nourishing conditioner containing Saccharide isomerate that is derived from D-glucose of wheat and has the similar composition of the endogenous carbohydrate complex in the natural moisturizing factor found in stratum corneum. It further nourish your hair and scalp, prolonging your hair moisture, so that it remains soft and smooth.
How to use :
Pump size of a quarter of ESSENTIAL Deep Nourishing Conditioner and spread it evenly on the ends of your hair. For long hair, spread it from chin level and down. Don't apply conditioner to your scalp.
Let it stay on your hair for a moment, typically 2 - 3 minutes. Thoroughly rinse off the conditioner.
For best result : Use after shampooing your hair with Essential Volume Boost or Essential Repair Restore Hair Shampoo.
---