【Ready Stock】Japan Marna silicone all-purpose spatula
Mana silicone all-purpose spatula 2 colors

Baking, cooking, flipping, roasting, frying, serving, etc.
It is a convenient spoon-shaped all-purpose spatula.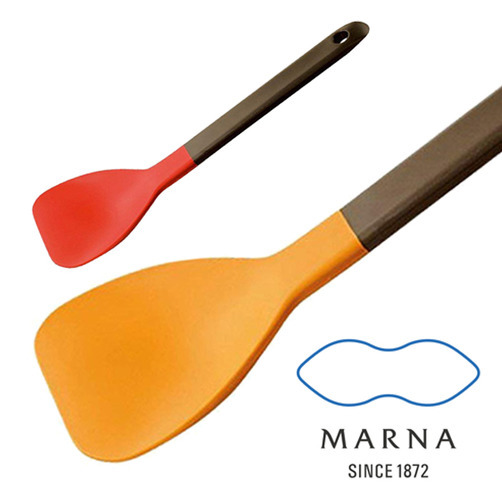 ● With soft material of silicon, we do not scratch pot and frying pan
You can take out the sauce, etc.,
There is no scratching or slipping sound during cooking.

● Concave spatula, no need to change tools when cooking
It is convenient to move the food to the similar process.

● The end of the spatula can be opened in the form of a one-touch can,
There is no step on the seam, so it does not get dirty easily.

● You can wash it off quickly and use a dishwasher.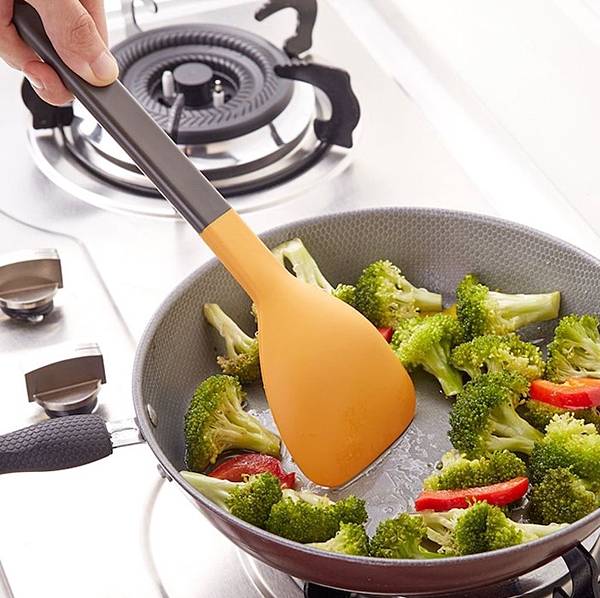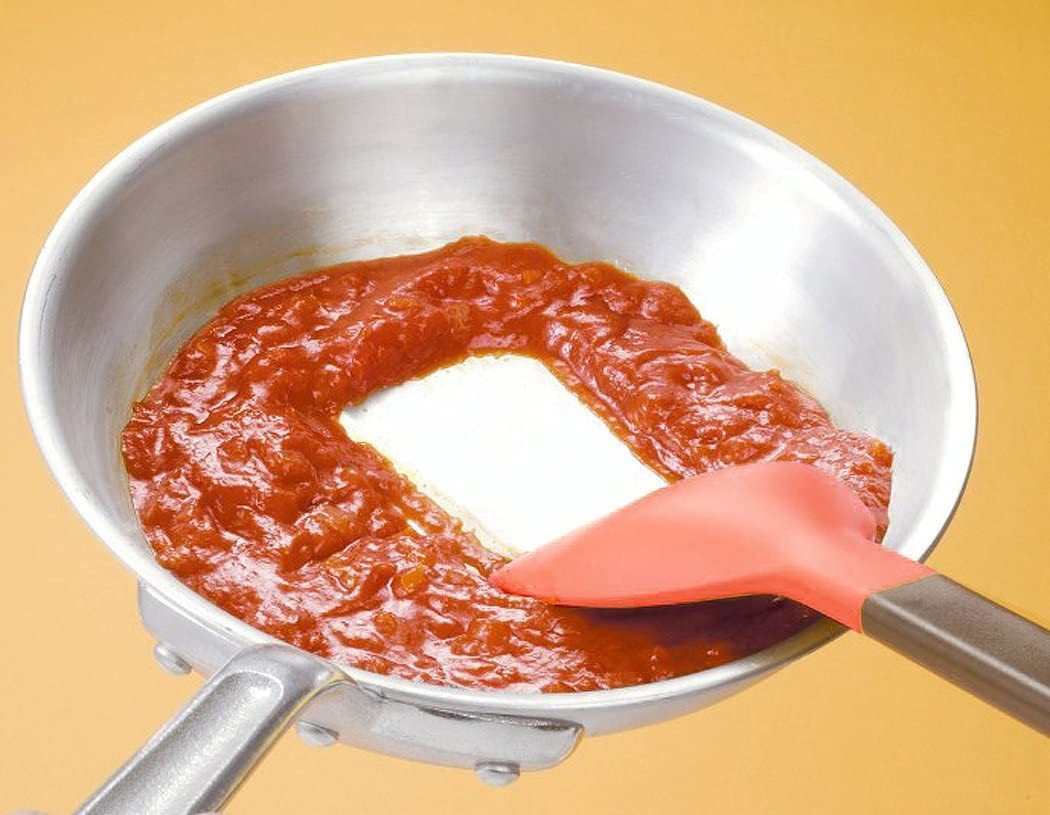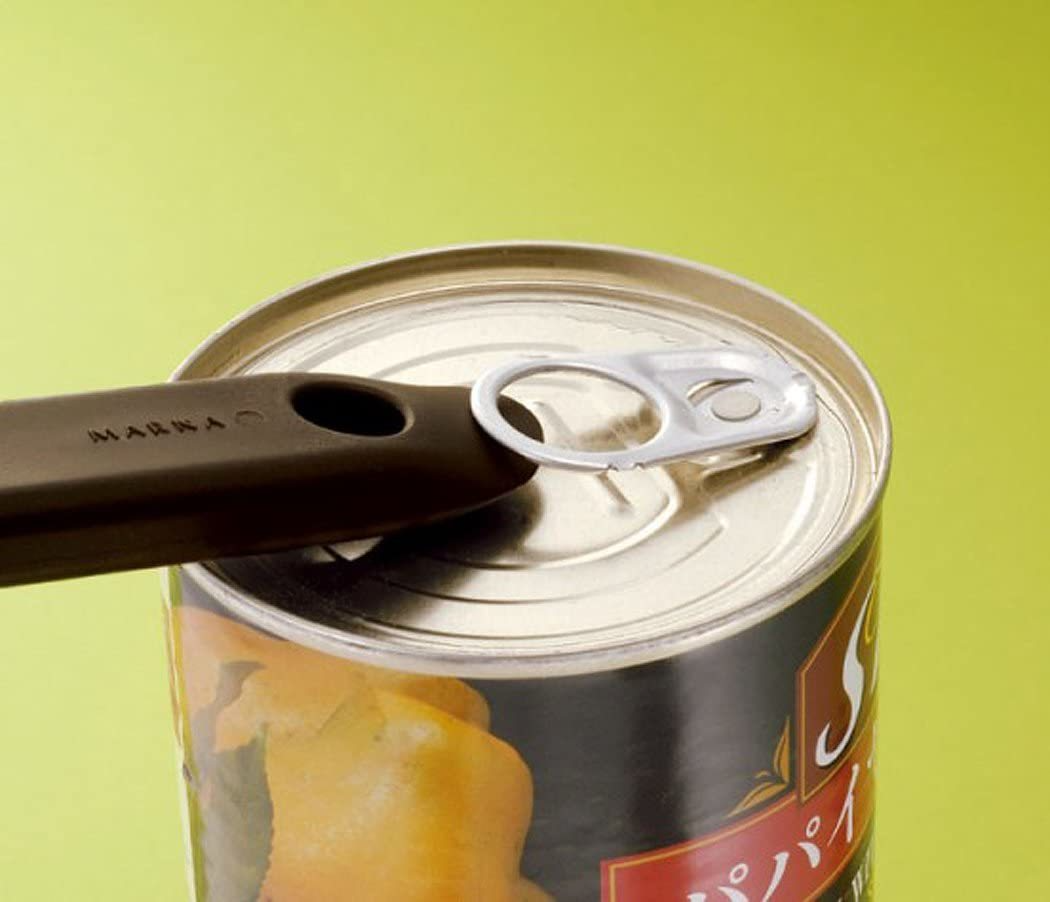 ● Product Details ●
-Product number: K-286
-Size: About 88 x 30 x 290 mm
-Color: Red, Yellow (2 colors)
-Weight: 103g
-Material: Nylon 66, silicone rubber
-Heat resistant temperature: Nylon 66 / 200˚C
Silicone rubber / 230˚C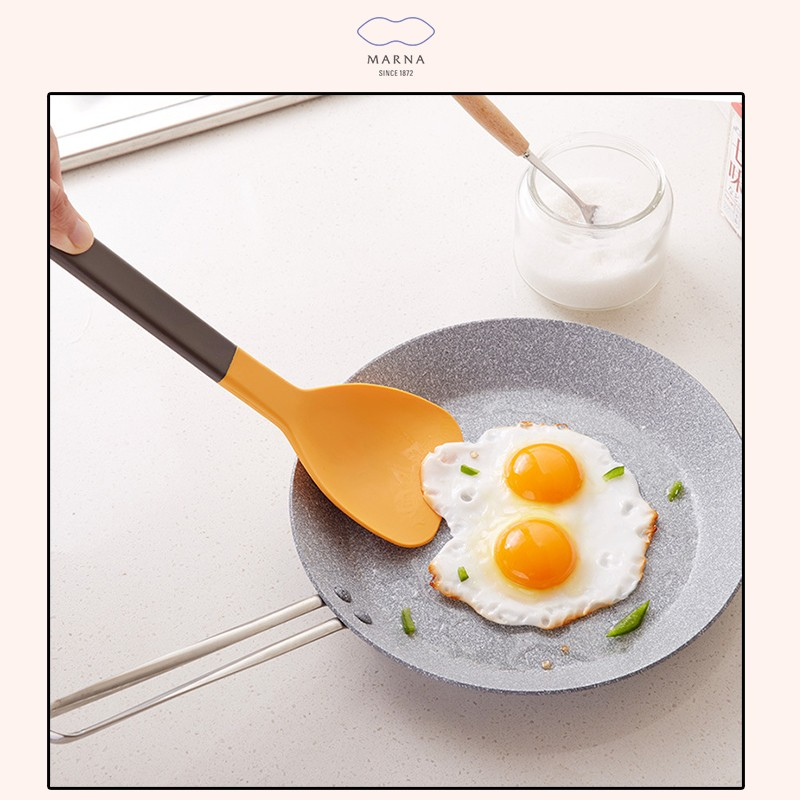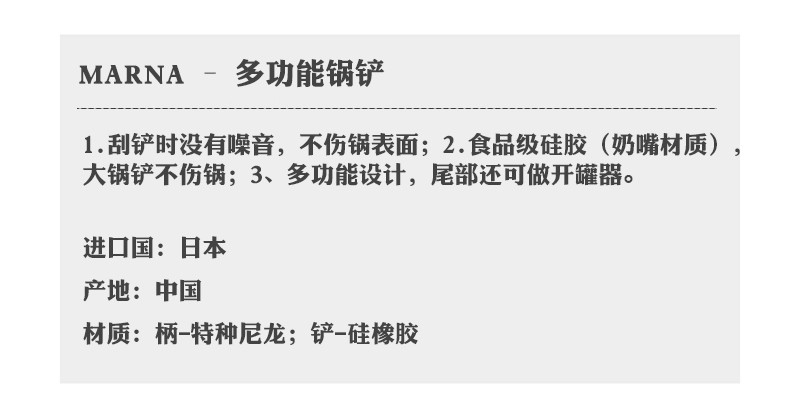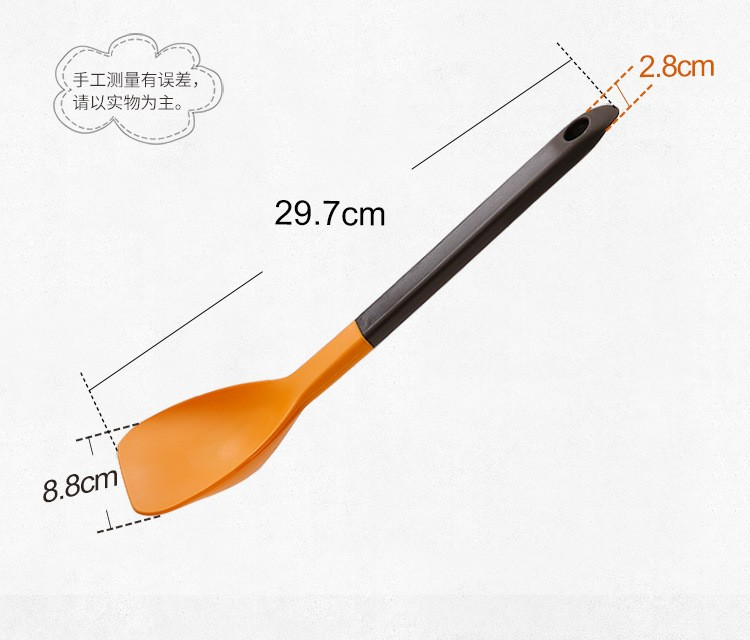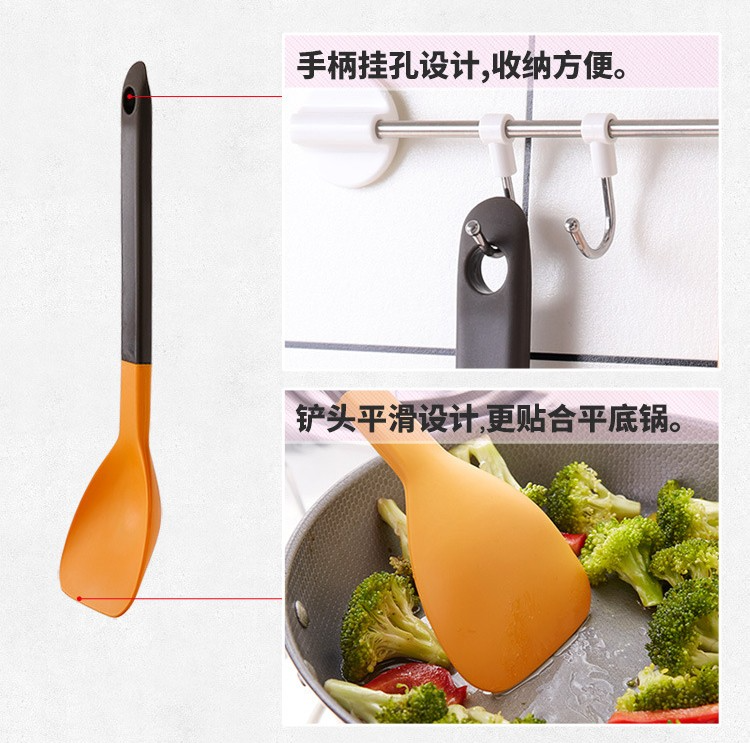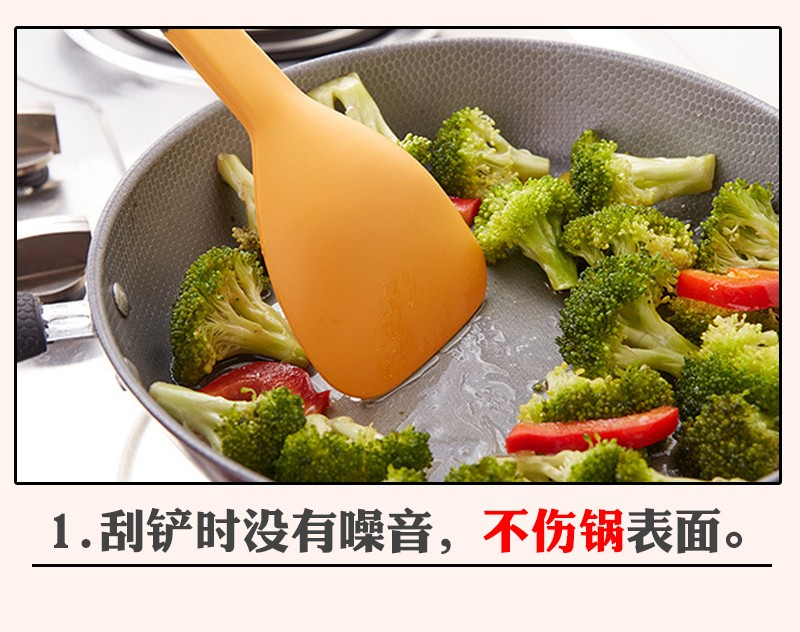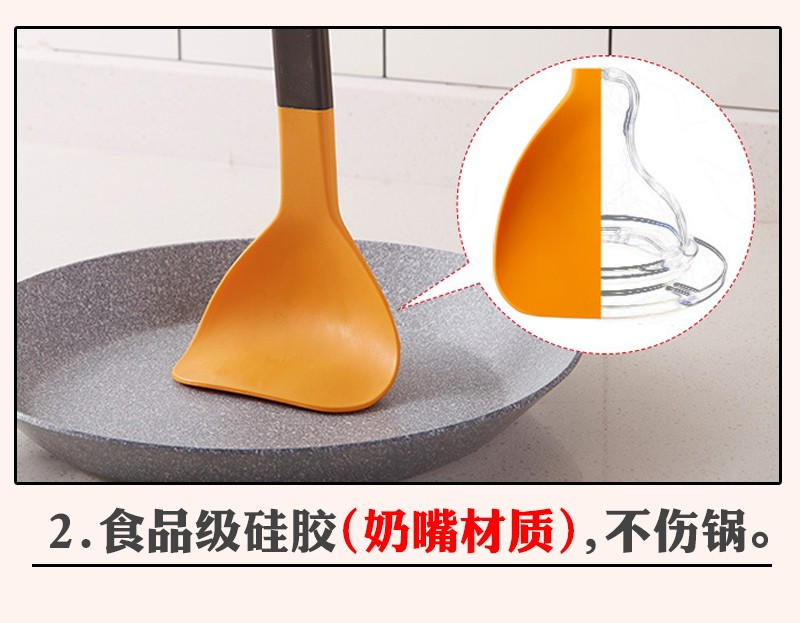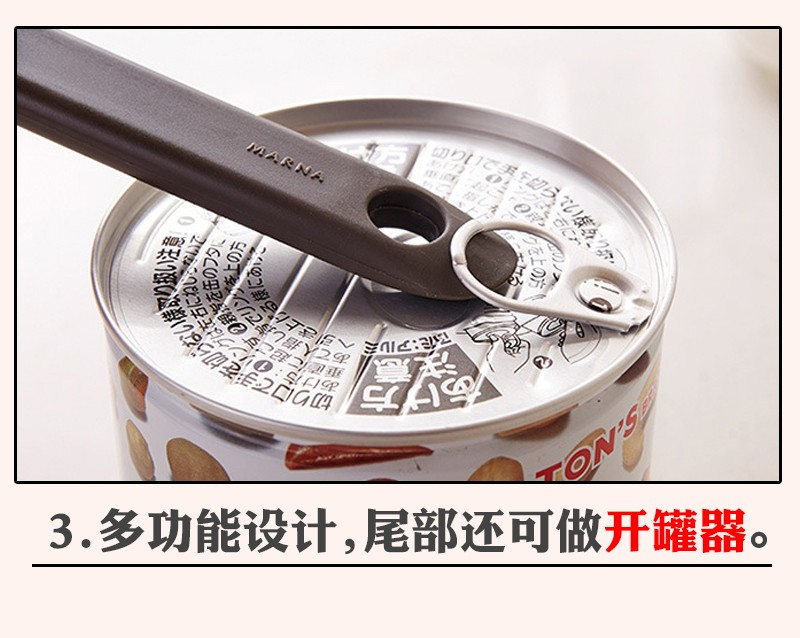 ---