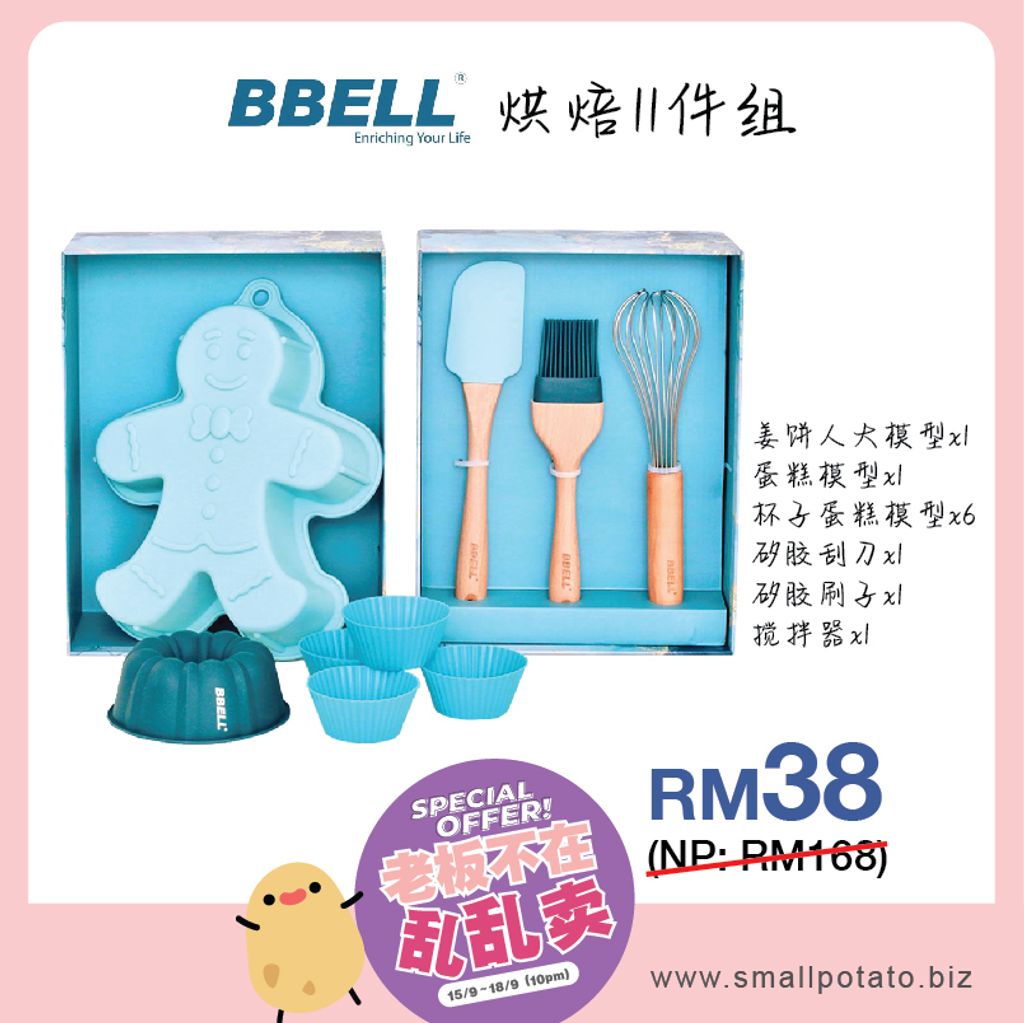 【Ready Stock】BBell Baking Set (11pcs)
1 set:
Flexible silicone spatula x 1
Easy clean whisk x 1
Silicone basting brush x 1
Silicone Gingerman x1
Silicone Muffin mould x6
Silicone Cake mould x 1
-Original from Switzerland.
-Suitable for baking, family bonding activity and as a gift for your loved ones.
-Food graded silicone set with LFGB standard certificate.
Product Descriptions:
1.LFGB standard food graded silicone which can withstand temperature up to 240 degree celsius.
2.Flexible silicone spatula head designed for both scraping into difficult corners and along round edges of cookware.
3.Stainless steel easy clean whisk wires do not cross at tip for minimal clogging and easy cleaning.
4.Durable silicone brush bristles will not shred or change shape over time - easy spreading and releases more sauce.
5.Hanging loop has been included for convenient storage.
6.Silicone shape moulds can be put into oven or microwave.
Do's:
1.This product is made of food-graded and safe silicone, which was processed via secondary vulcanization. Clean and dry the product upon receiving.
2.It can be used in oven at a maximum temperature of 240°C or steamer.
Dont's:
1. Whisk, spatula, brush handles are made of natural beech wood. These products are non-dishwasher safe and can only be kept under dry condition.
---