【Ready Stock】Mushroom DIY Box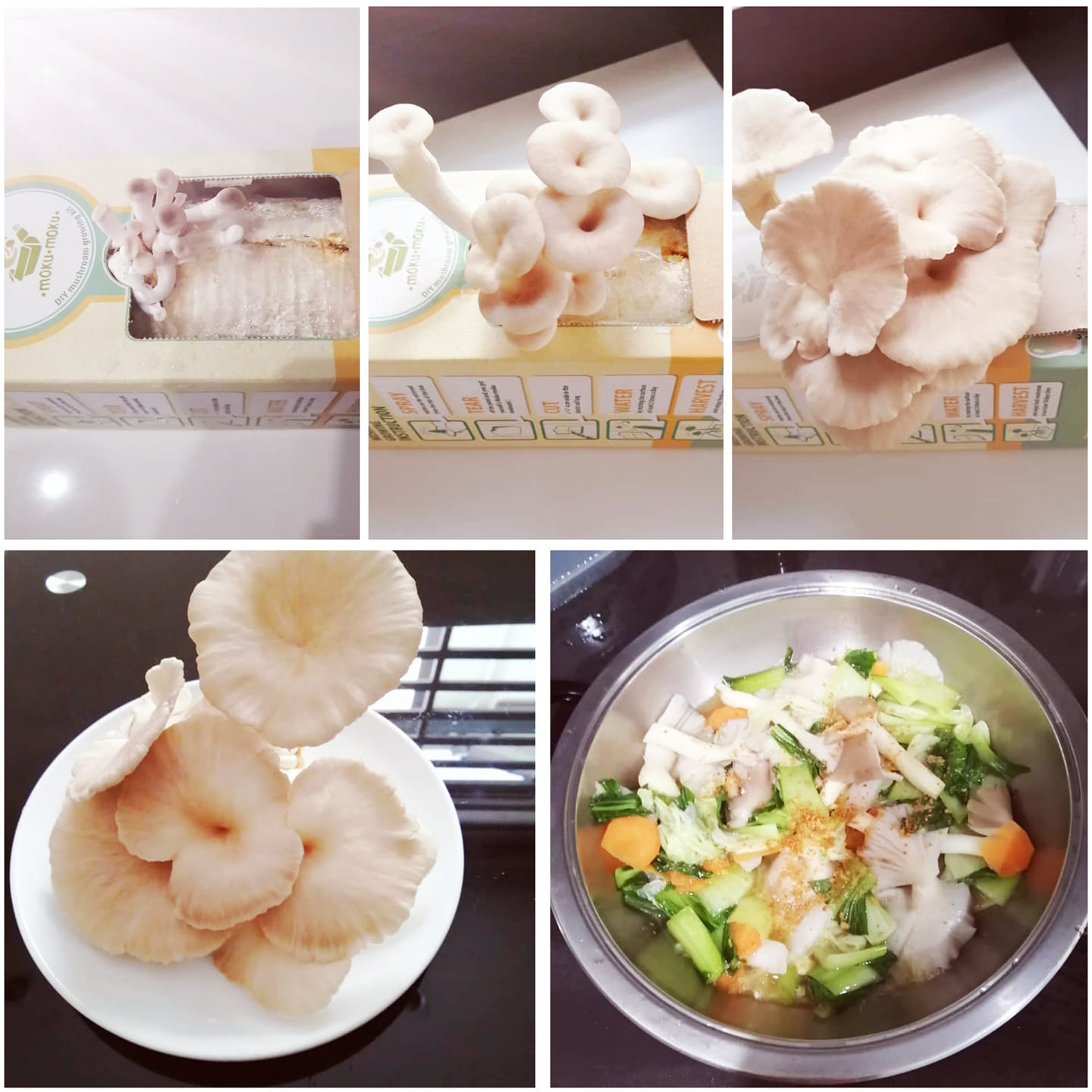 Features:
*Grow your own delicious grey oyster mushrooms, a. k. a Pleurotus ostreatus.
*Easy growing: Open, Mist, and Grow!
*Indoors - Place it in your kitchen or in your office. No sunlight required!
*100% Pesticide Free: No pesticide is used. What to expect?
The Grey Oyster Mushroom - is one of the most popular edible mushrooms in Malaysia. It has a tender texture that is both juicy and flavourful. It is a good source of protein and dietary fibers that is also low in sodium, saturated fat, and cholesterol, making it the preferred choice among vegetarians.
Mushroom Grow Instruction
1. Spray - Spray bottle can be retrieved from top of the box.
2. Tear - Cut a"+" 5cm wide in the plastic soil bag.
3. Water - Water by spraying the mist till surface is wet, 2x or more a day.
4. Harvest Harvest and Enjoy fresh mushroom than 10 day time.
---