【Ready Stock】Marna Measuring Spoon (with clip)
Health management by quantity! Two servings a serving (about 50 g).
One meal is easy to measure, it is a measuring spoon that makes it easy to scoop up easily.
※ Calbee Inc. recommends 50 g per "Fulugra®" meal.

It is a shape that makes it easy to scoop, which makes it difficult for spoons to break and to break the lumps of Fulugra ®.
With a clip that can be stored in a bag. You can store it as it is in a bag or store it with hooking.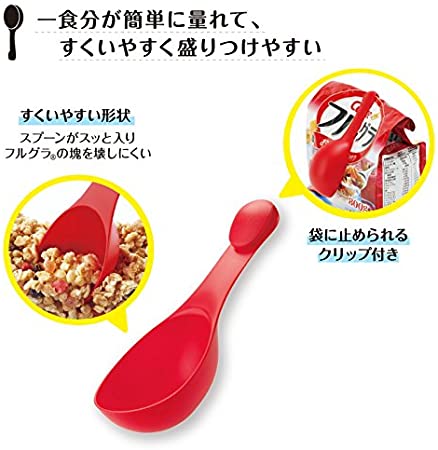 ---