【Ready Stock】Japan Skater 480ml Water Bottle (Direct Drink)
A plastic direct drinking water bottle that can be used in a dishwasher.
The clear body where you can see the contents is a highly transparent PET material.
Easy to open with push-type open!
Comes with a shoulder belt that you can carry around your shoulder.
The shape is light and easy to hold.
The main body is a wide mouth type that makes it easy to put ice.
Product Size :About Width 95x Width 79x High 210mm
capacity : 480ml
Country of manufacture: Japan
Material / component: Material ・ingredients
Cap ・Main Unit : PET ( 100 degrees )
Lid ・Belt : polypropylene ( 120 degrees )
Packing : Silicon Rubber ( 140 degrees )
Spring ・Pin : Stainless
Package: Individual Packaging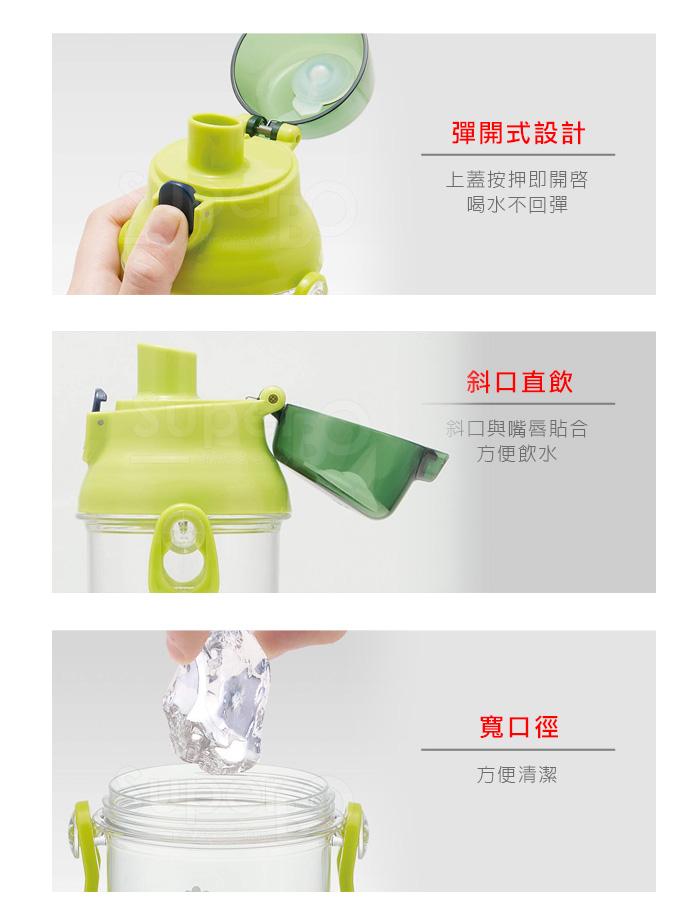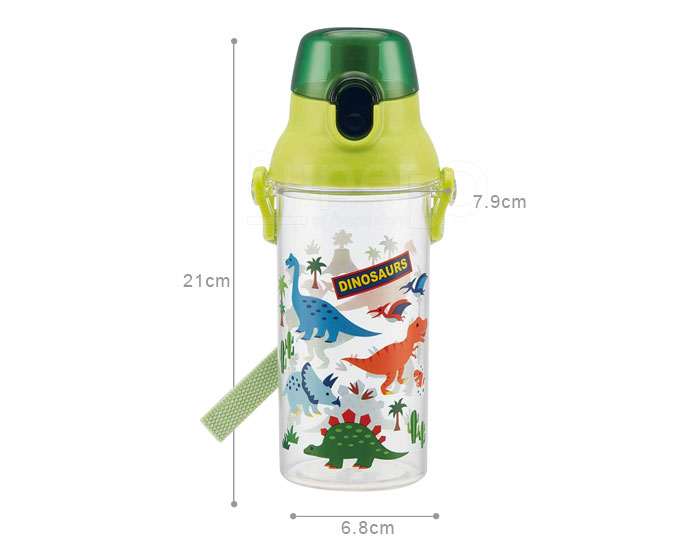 ---